I often take a stroll over to my local park to see what's there. Last week I found a few Warblers that I've already since posted.
Here is a White-throated Sparrow and some of the many Pine Siskins that were busy eating high up in the tops of the Spruce Trees :
White-throated Sparrow
- I've often seen this species eat Red Osier Dogwood berries. I'm now beginning to think its their favorite food :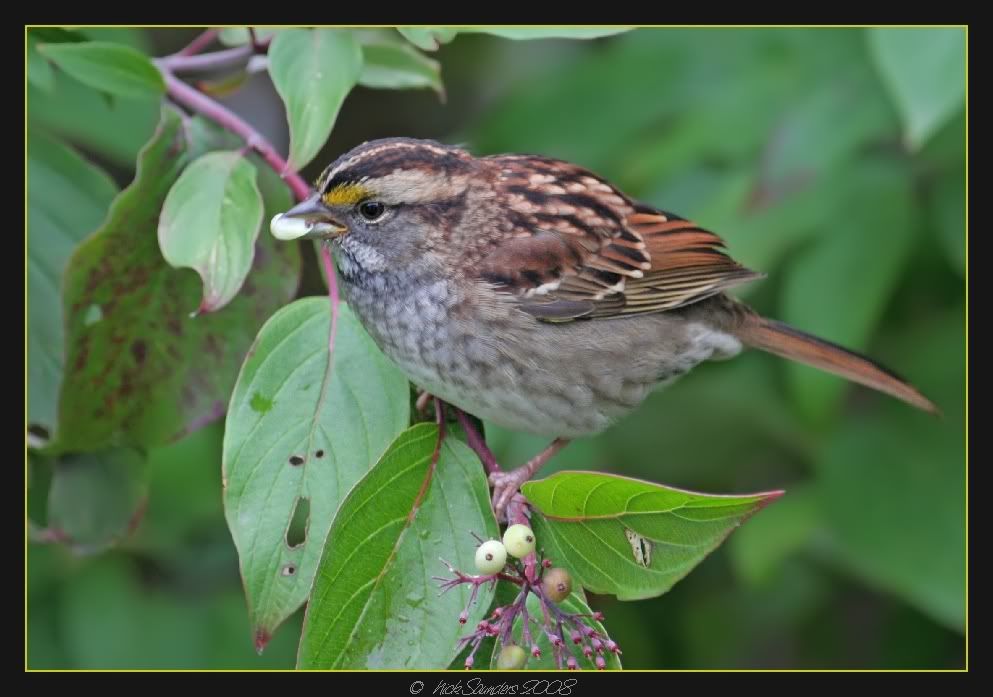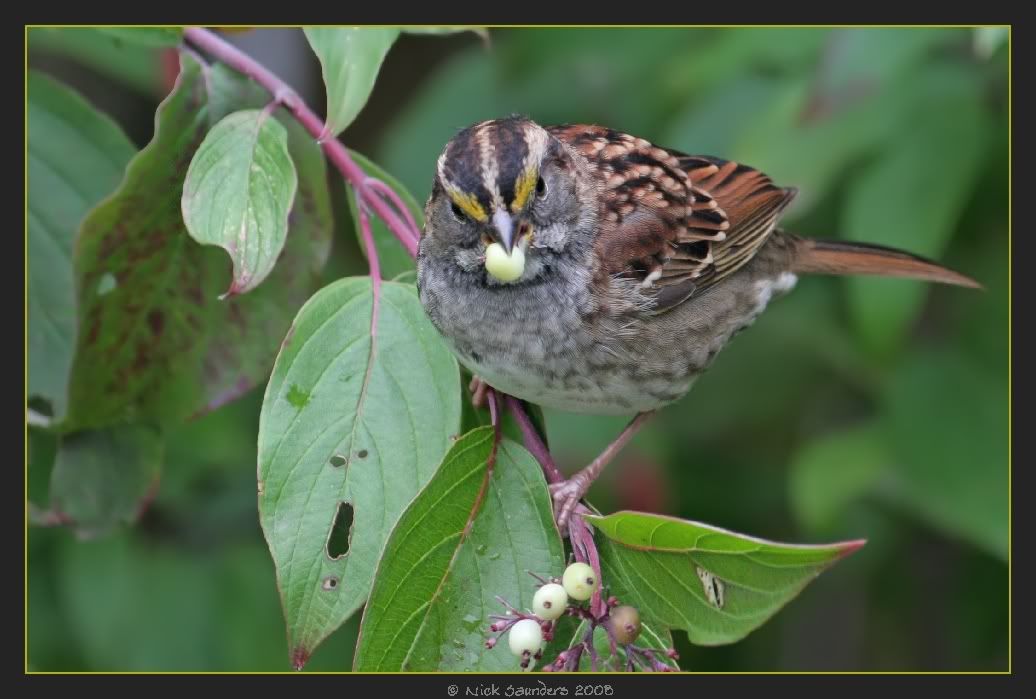 Pine Siskin
: Eating, funnily enough, Pine seeds :-)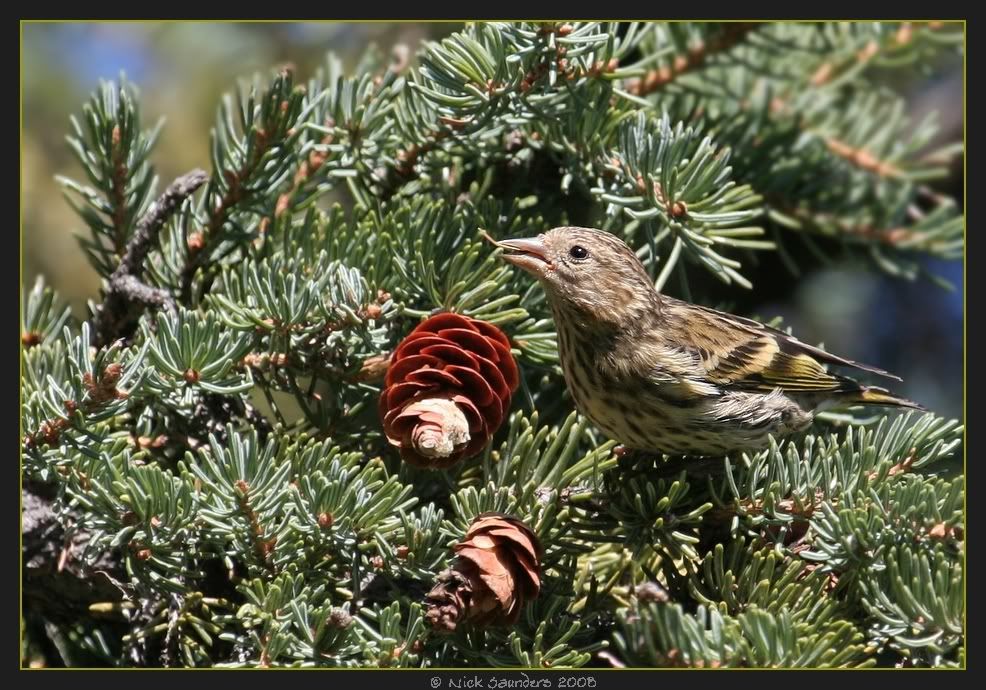 Actually , make that three species ...
Northern Flicker
- There were also many of these around. Here's a male with a female in the background :