My wife and I recently returned from a trip to Lac La Peche which is a resort with Cabins and a reasonable sized lake, close to the town of Blaine Lake, Sask.
This is now the 3rd year in a row we have holidayed there and its always a great place to stay for a few days and relax.
As far as photography and birding goes, this year proved a bit difficult as I only had only one decent day of weather..
A tornado tore through some unfortunate towns further north and we got the tail end of it, with gusting winds and some heavy rain. The power also went down for 6 hrs !
Highlights for this trip included my first ever look at a Great Crested Flycatcher, while other nice species included : Rose-breasted Grosbeak, Purple Finch, Coopers Hawk, Belted Kingfisher, Ruby-throated Hummingbird and Cape May Warbler.
Here are some photos:
Belted Kingfisher
- For the first time in years, a pair of these handsome birds were actively fishing along the lake. Getting this photo took a lot of patience as these are extremely flighty when approached :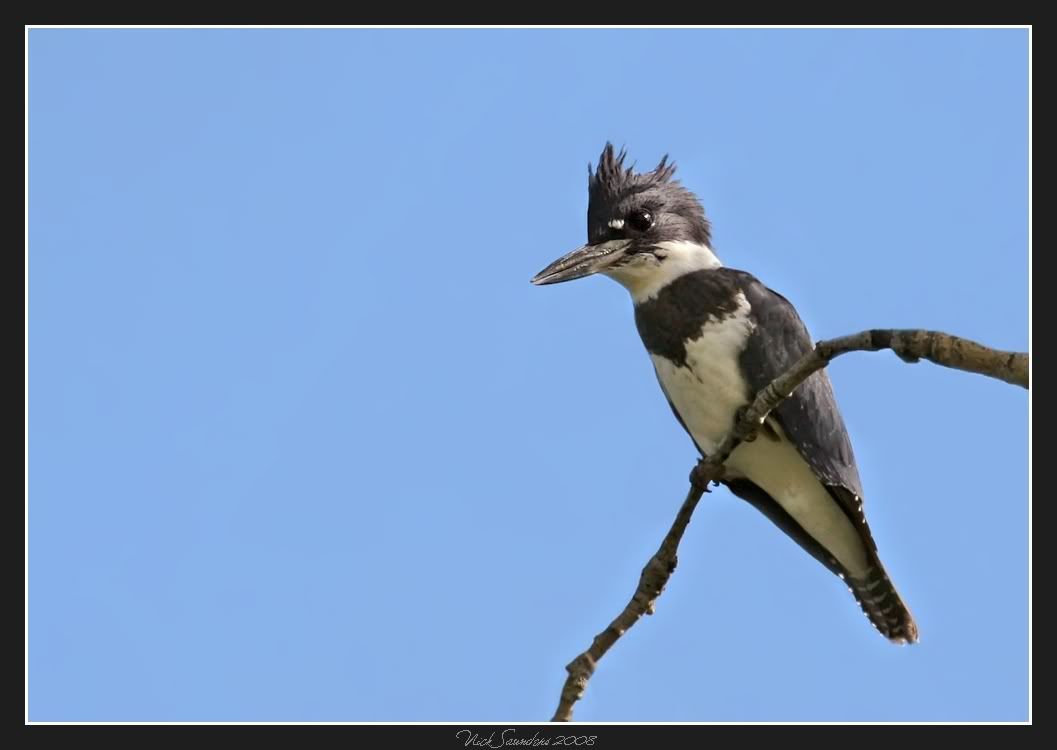 Yellow-bellied Sapsucker
- I was happy to get these two juveniles on the same tree :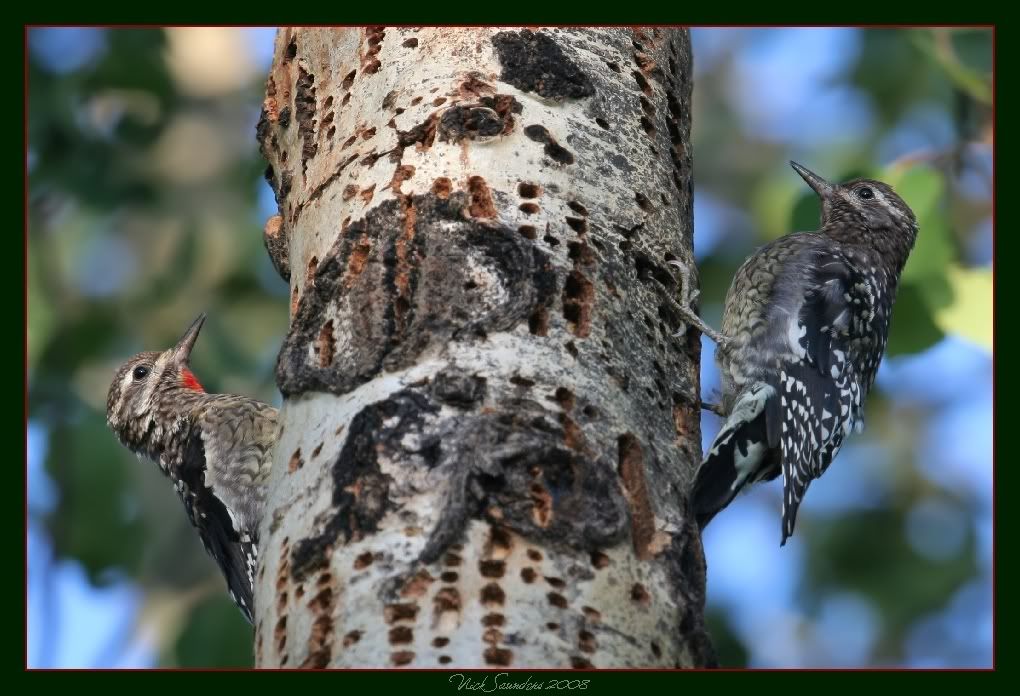 Eastern Phoebe
- I found 4 of these Flycatchers during our stay :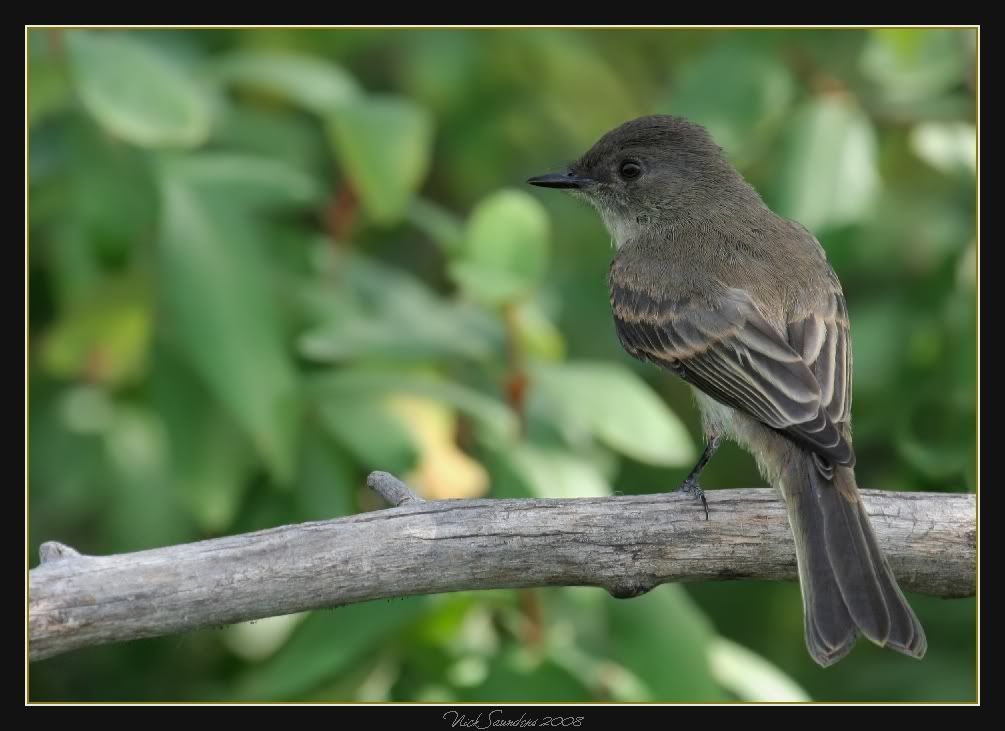 Warbling Vireo
- These respond very well to 'pishing' (imitated bird call). As you can see I didn't need the zoom lens for this one :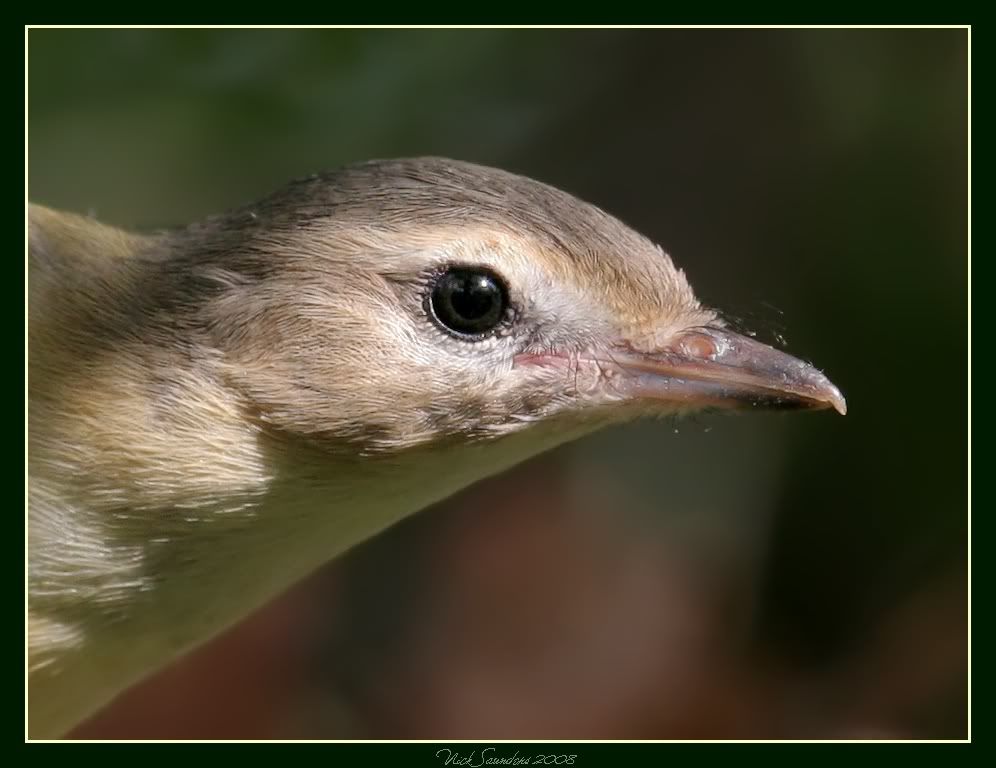 Great Crested Flycatcher
- I first discovered this bird deep in the woods, but unlike the Vireo I could not get close to it at all. Even so, he was the highlight of the trip for me :