I really do love this time of year. The trees and shrubs along the river are quite spectacular right now with yellow and reds as the predominant hue.
In a few weeks many of the trees will be bare and their leaves will cover the ground.
Here are some recent bird pictures, taken along the east side of the river and also at the Forestry Farm Park, where you can see some of the fall colours behind them :
As always , left click to enlarge.
Red-eyed Vireo :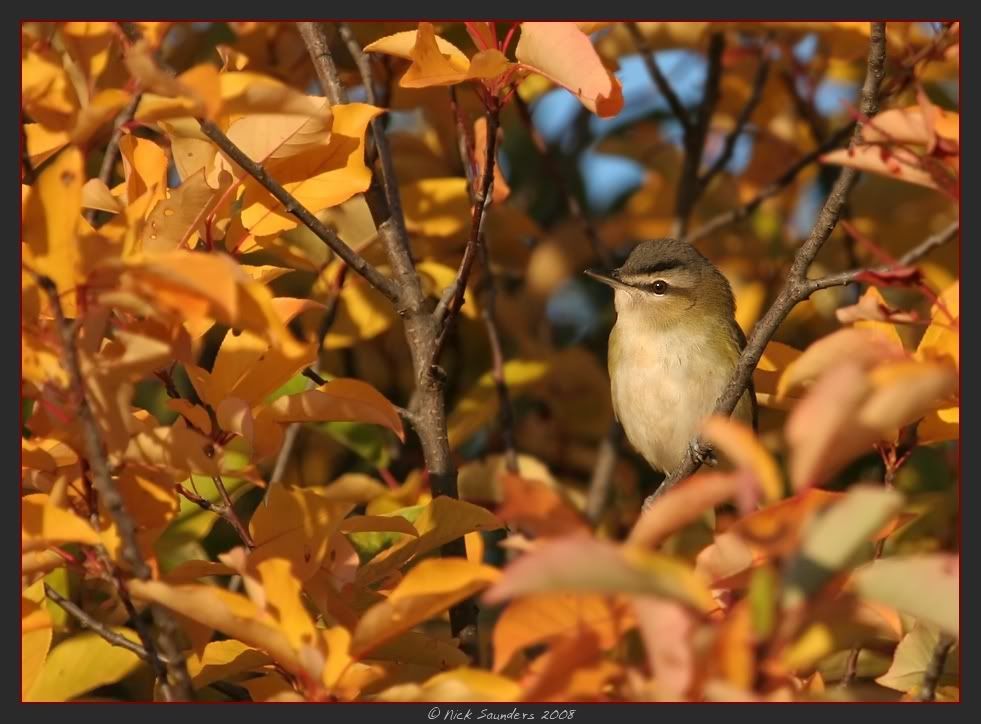 Orange-crowned Warbler :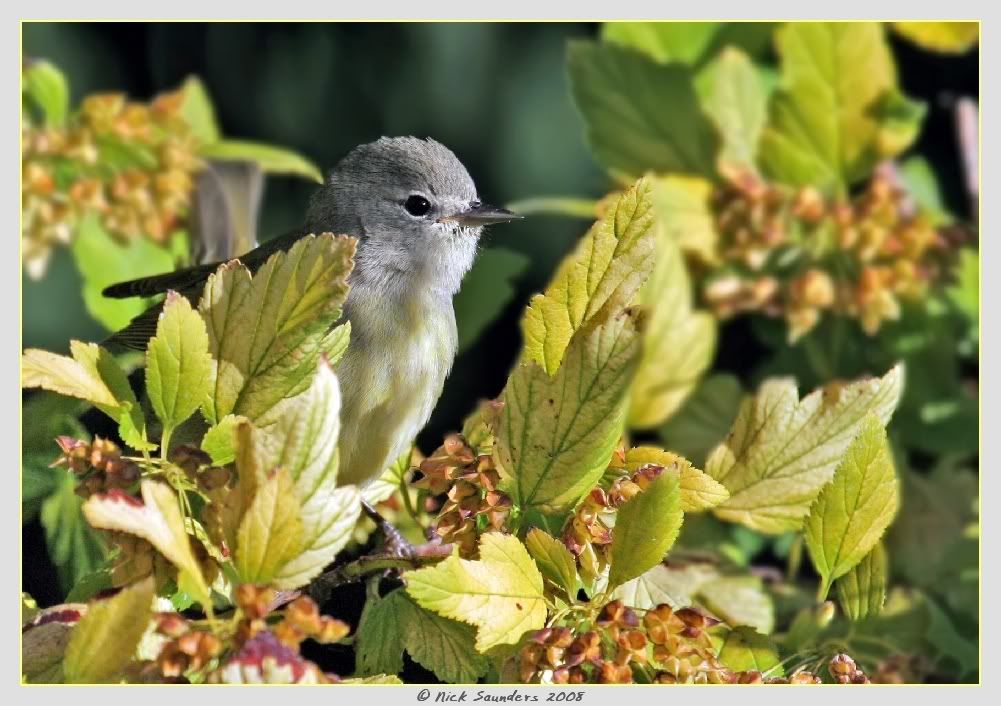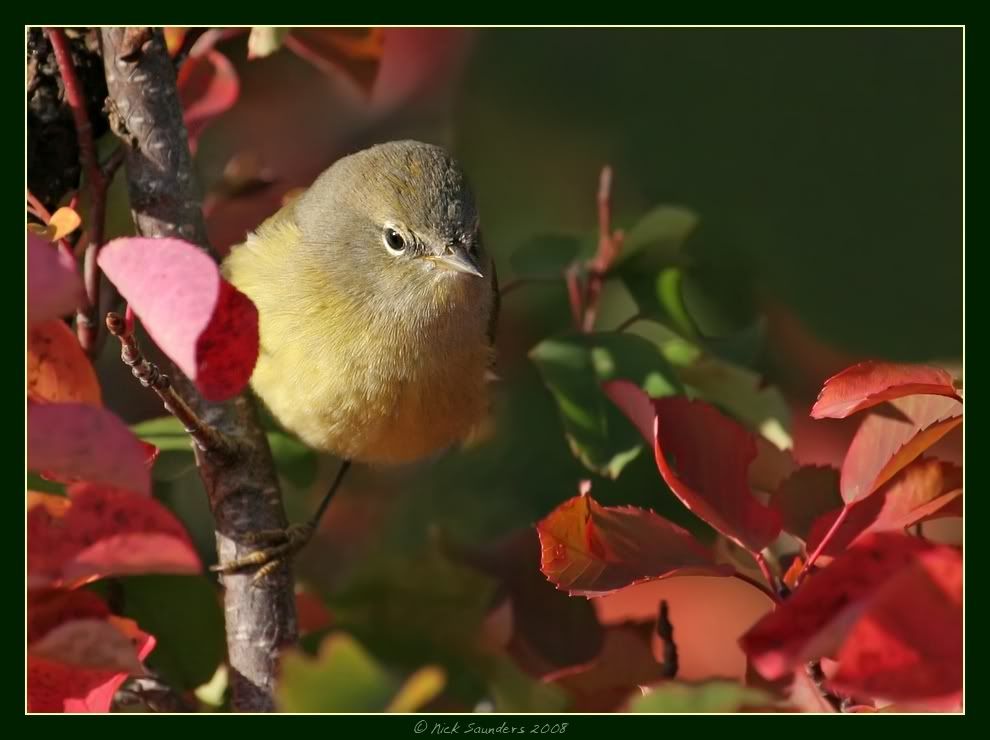 Clay-colored Sparrow :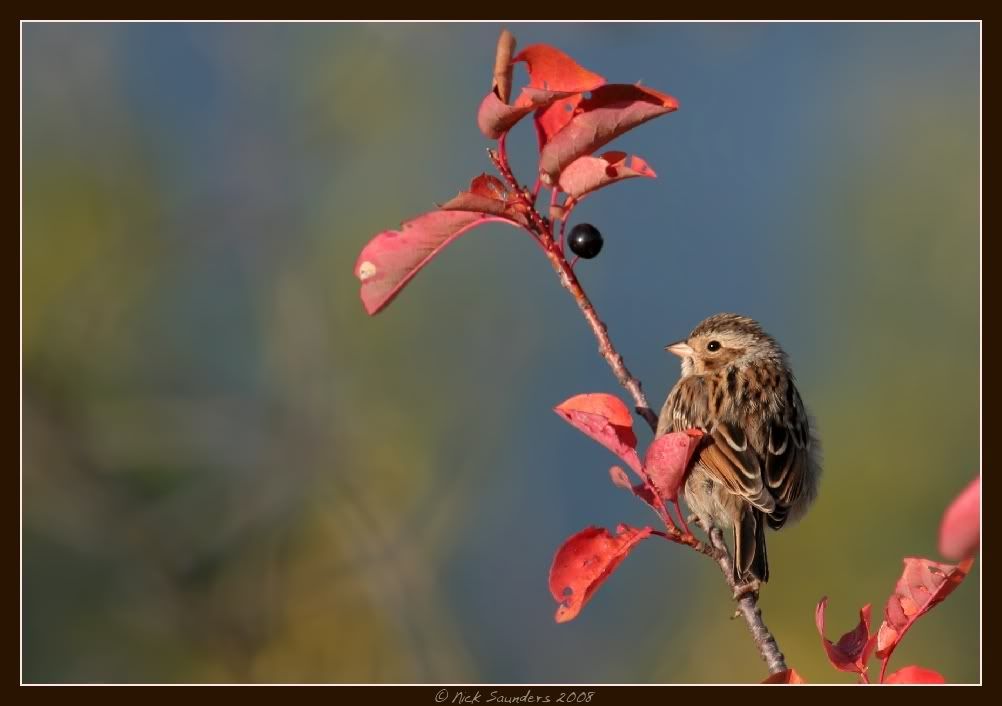 Yellow-rumped Warbler :