On Friday, some friends and I went out for a drive along part of the highway that used to be the main way to Regina from Saskatoon. This road is quite popular among birders as it can be one of the few places where one can stop without too much traffic racing by. There are a several sloughs dotted along either side that often provides a stop-over for migrating shorebirds and waterfowl.
Lately, some new building developments have begun which I hope will not negatively affect the wildlife there.
In the few sloughs that we checked were the usual groups of waterfowl , a few Avocets, Willets , a Spotted Sandpiper and many Greater and Lesser Yellowlegs.
Other species seen included : Brown Thrasher ,Baltimore Oriole , Solitary Sandpiper , Le Conte's Sparrow , Northern Harrier , Swainson's and Red-tailed Hawk( including a nice Krider's race individual.)
A kind owner of a nearby acerage let us look around his property which boasted a couple of dug-outs and many trees, so I was able to get a few photos :
Solitary Sandpiper - There were probably 5 or 6 of these in the area. This is the best look I've had at one all year :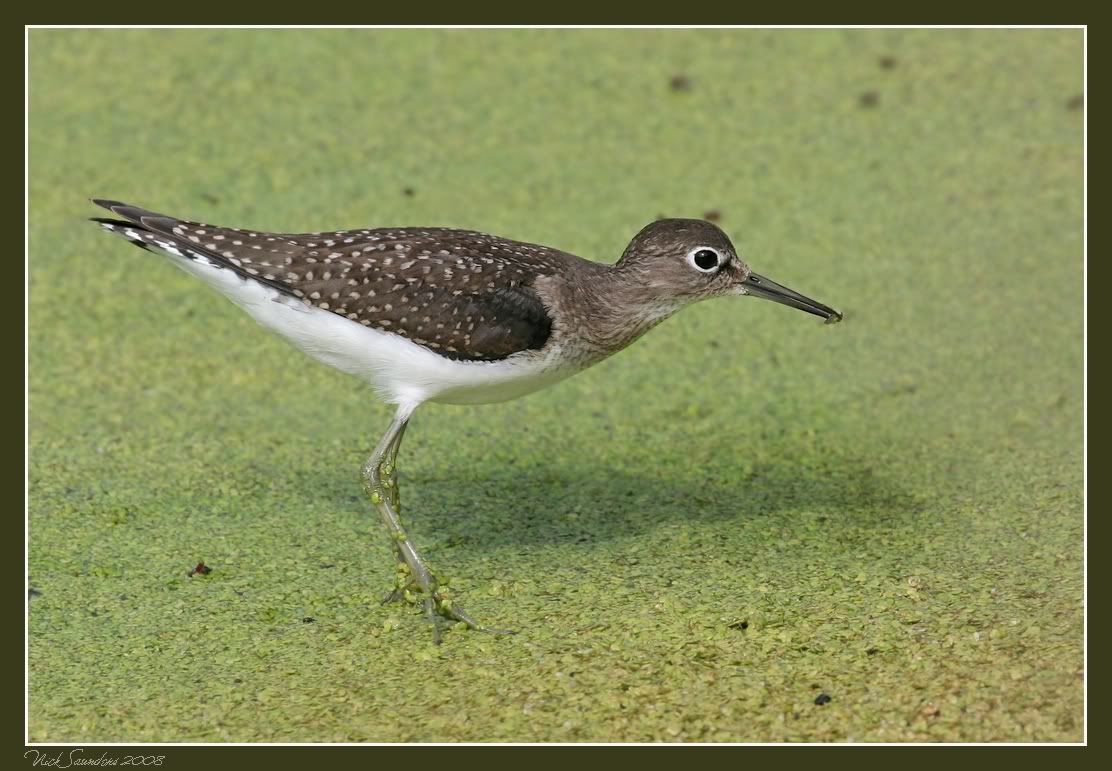 Baltimore Oriole - This worn Male was looking for food by the roadside :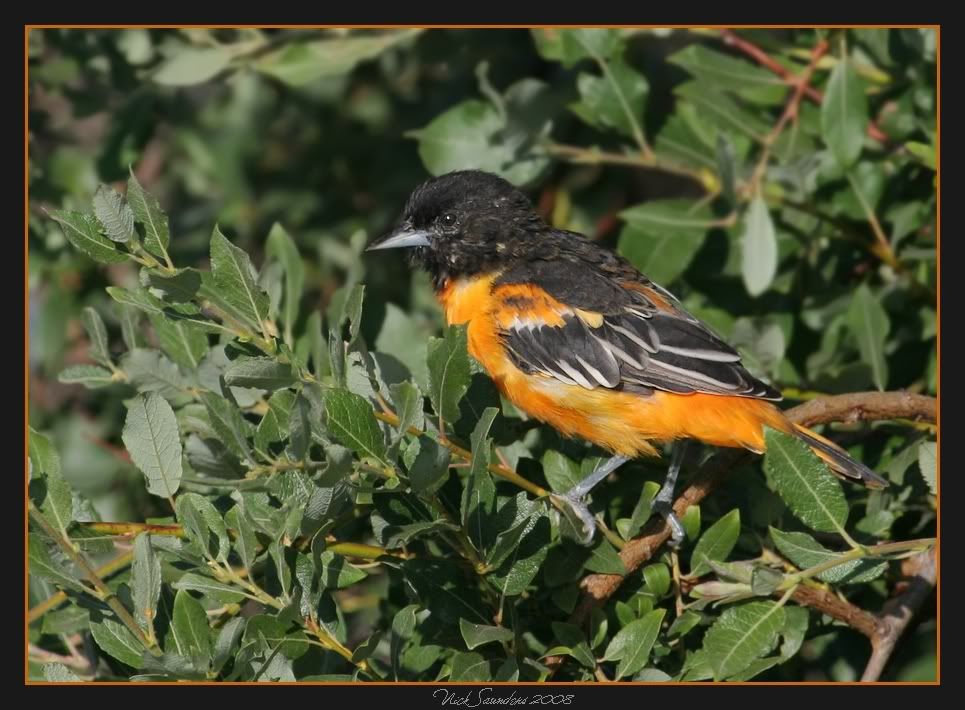 Cedar Waxwing - There were a few of these youngsters around the property :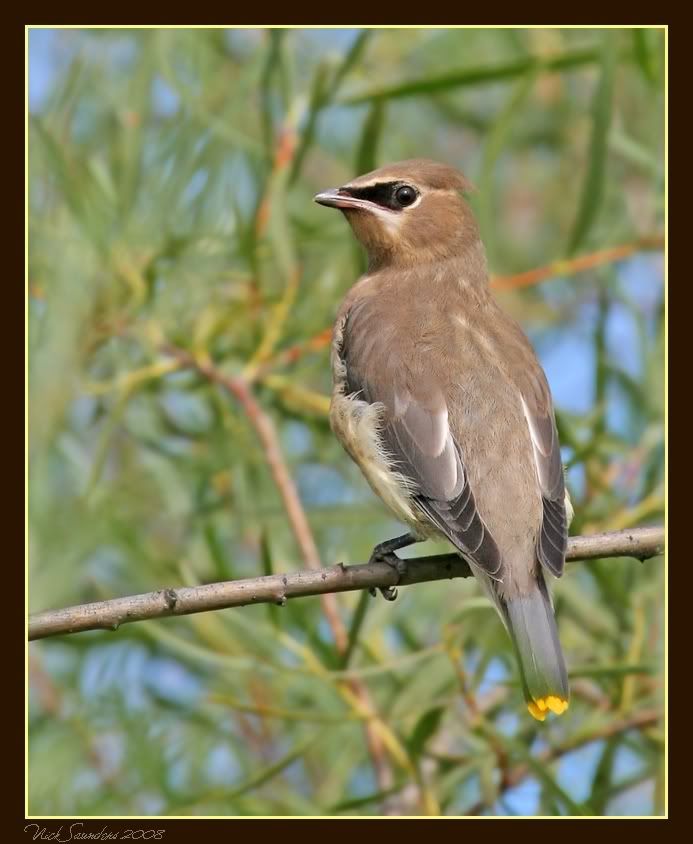 Downy Woodpecker - I saw this little Male before we left for home :