At the end of June, my wife and I spent an enjoyable few days in a cabin at Waskesiu, within the confines of Prince Albert National Park.
I took the opportunity to do some birding and photography while she braved the cold waters of the lake !
The weather for the most part was great, but of course we had to contend with swarms of biting Mosquitoes and Horse Flies.
Here are the highlights ...
At Waskesiu :
Bay-breasted Warbler - 1 singing high up at the Birch Bay camp area
Magnolia Warbler - 1 on the Red Deer Trail
Cape May Warbler - many along the Waskesiu River and 2 at Birch Bay
Tennessee Warbler - everywhere
Orange-crowned Warbler - only one , at the Armstrong Cabins site
Blackburnian Warbler - 1 on the Red Deer Trail, 2 at Hanging Hearts and a few heard
Connecticut Warbler - 1 near Beaver Glen Campsite singing in some low shrubs.
Mourning Warbler ( heard only )
American Redstart - several in various locales
Ovenbird - a few calling hear and there but no visuals
Common Yellowthroat - 2 at the river
Northern Waterthrush - 2 near Birch Bay
Western Tanager - 1 singing at Sandy Beach
Lincoln's Sparrow - 2 near Birch Bay
White-throated Sparrow - 3 or 3 on the Red Deer trail
Evening Grosbeak - several at different locals
Boreal Chickadee - several at different locales
Winter Wren - 2 at Beaver Glen Campsite and 1 at the Hanging Hearts
Lake site.
Caspian Tern - a lone individual at the Waskesiu Marina
Boreal Owl - 2 at the Beaver Glen campground, calling for about 20 minutes late in the evening . It was a real nice experience to hear these. I now wish I'd recorded them , but the bugs that night were everywhere ! My wife saw sense and stayed in the car while I tried to get views with my flashlight.
Northern Saw-whet Owl - I returned to Beaver Glen the following morning and heard one bird calling briefly.
Western Wood Pewee - my wife and I hear one give its call while we are atop the lookout at the Spruce River Trail. Lifer !
Black-backed Woodpecker - 1 find one of these disturbing a pair of Three-toed Woodpeckers.
Pileated Woodpecker - 1 at the Red Deer Trail and another near Beaver Glen calling.
Belted Kingfisher - Several were seen .
Bald Eagle - several seen, but mostly juveniles.
Osprey - 1 along the main lake
American Black Bear - 1 adolescent on the narrows trail. This was also a lifer and a real thrill to see one so close.
Woodchuck - another mammal I had never seen before, even though we have been to the park many times . There were 3 of these . 2 along the scenic route , and I found one at the golf course about 6 O' clock one morning.
American Beaver - 1 renovating its lodge at the river.
Comma Butterfly - a species I have not seen before.
Here are a few photos :
Woodchuck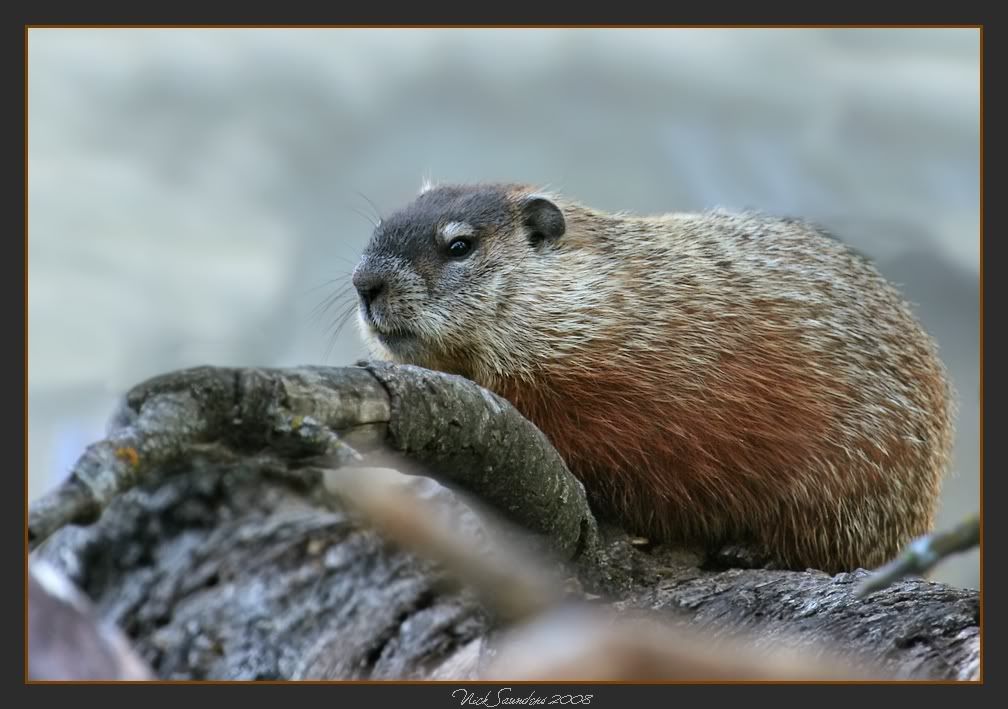 Connecticut Warbler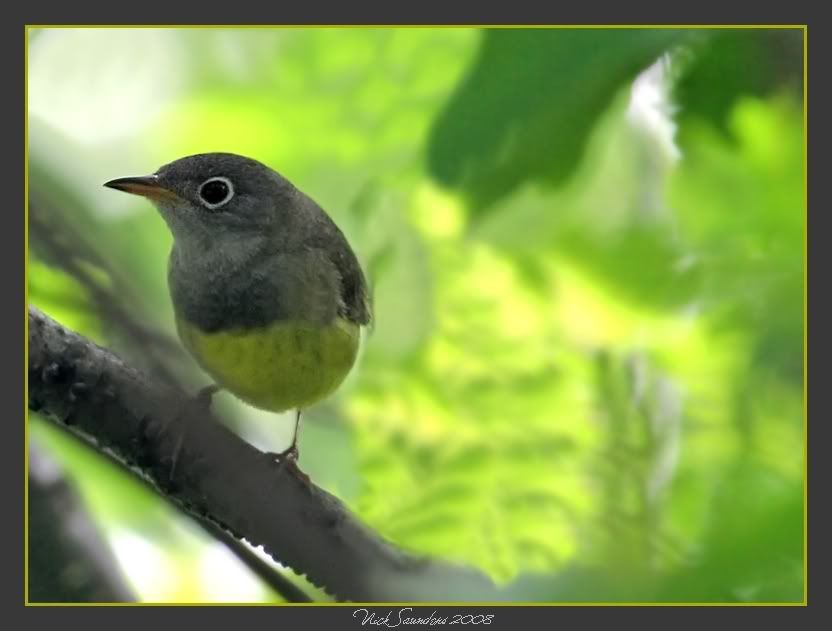 Common Merganser
Bald Eagle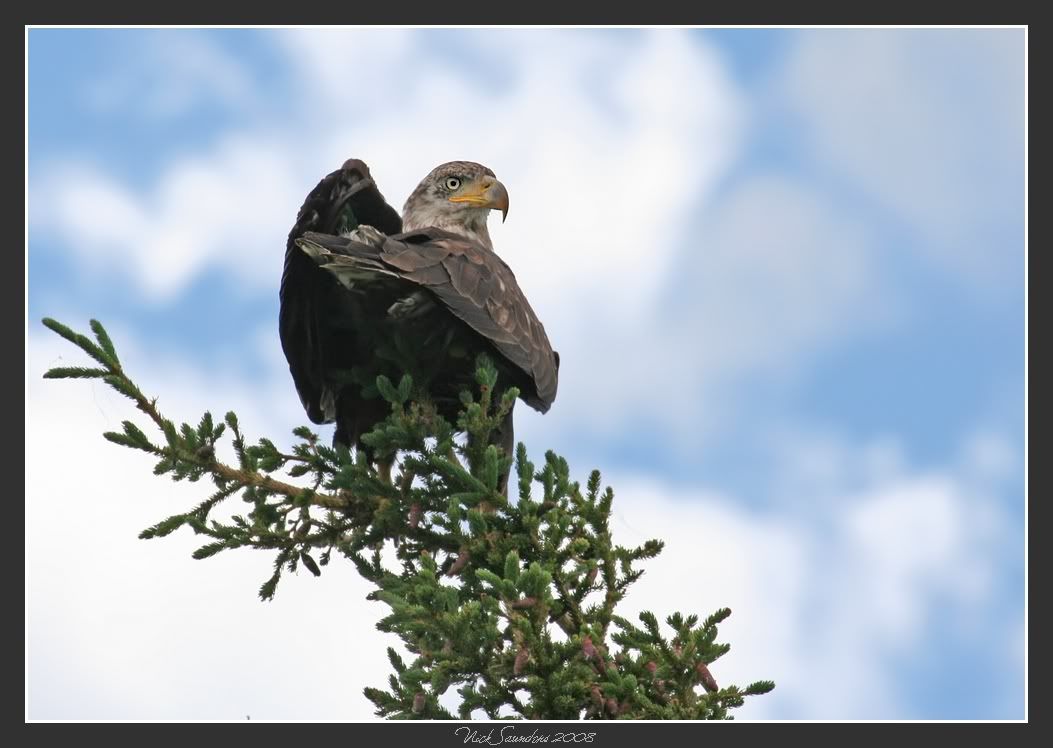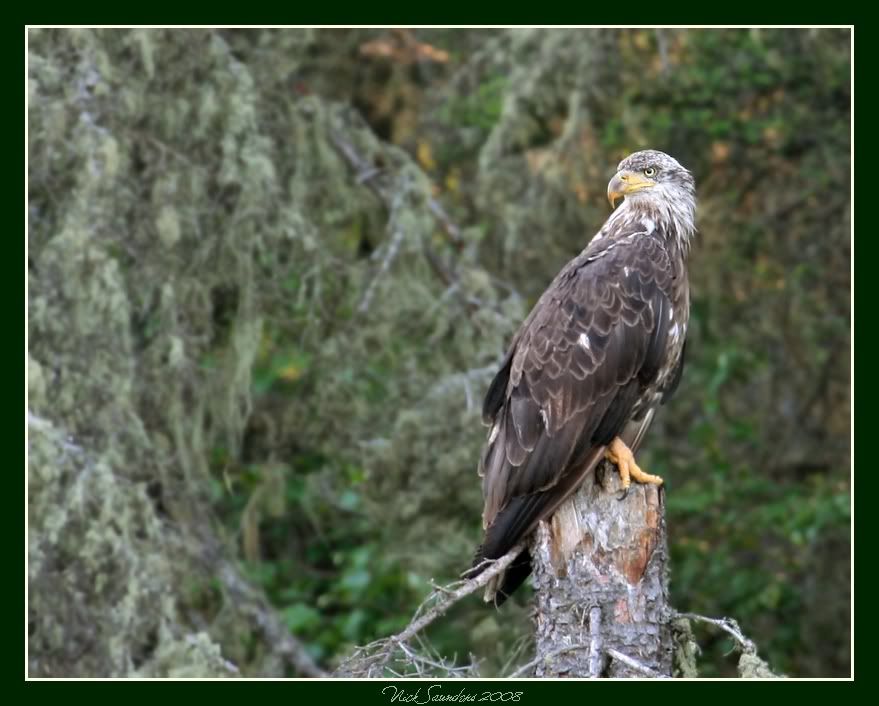 Comma Butterfly
Goldeneye & Chicks
Black Bear
Caspian Tern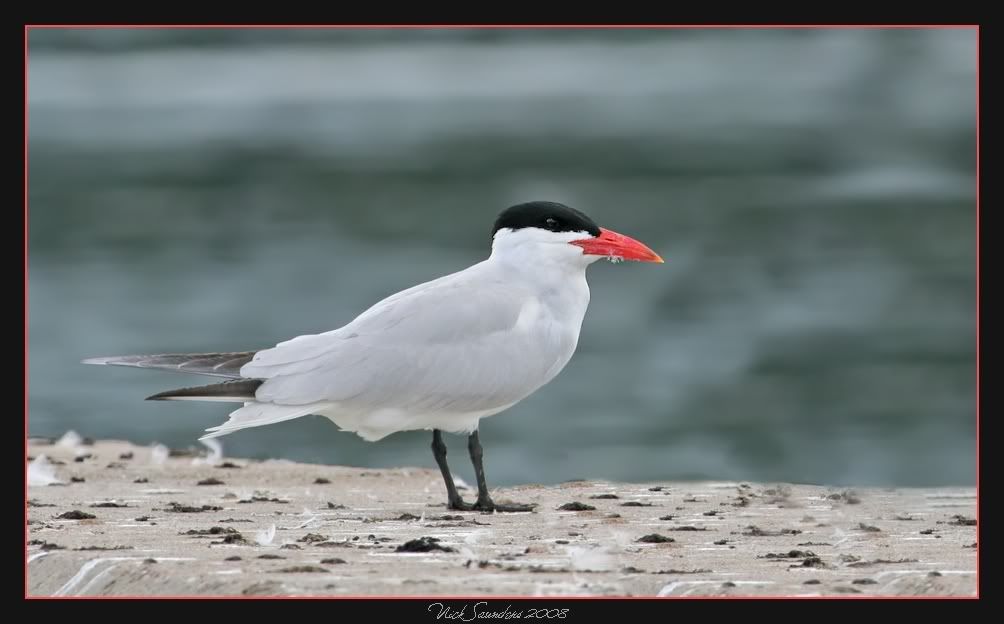 Lincoln's Sparrow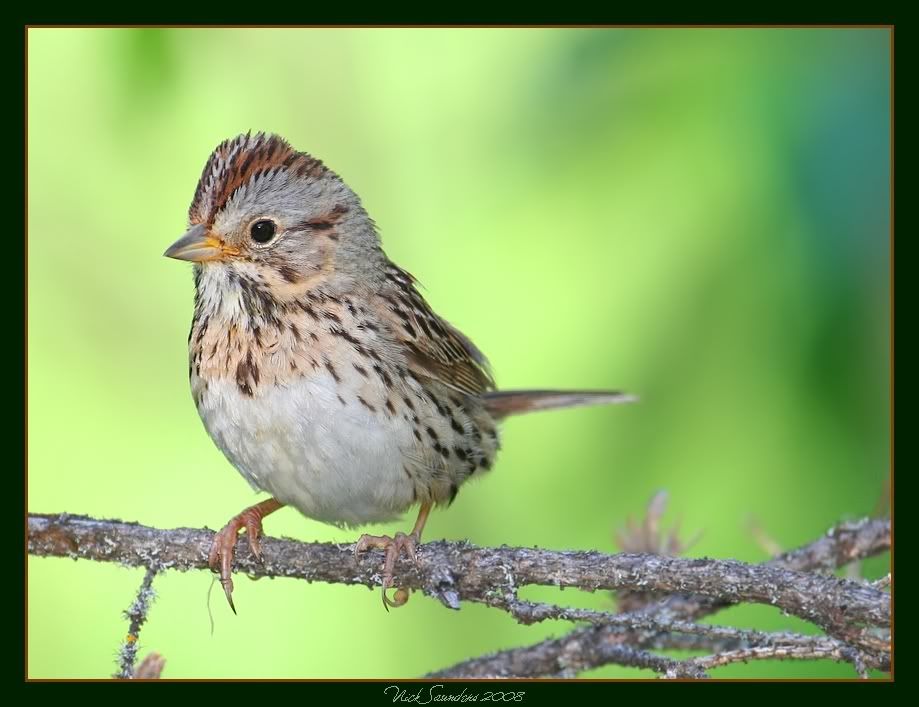 Great Blue Heron
American Redstart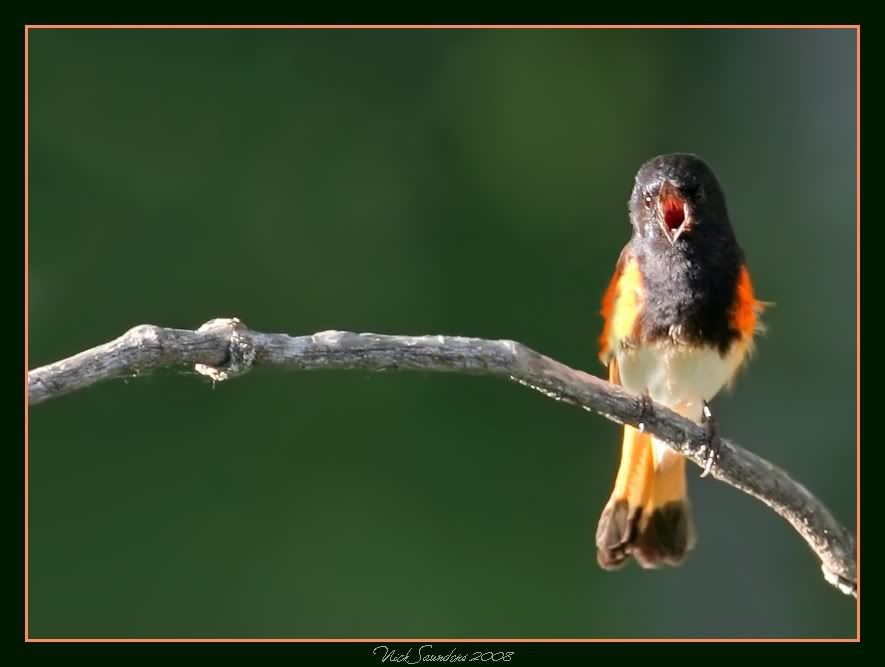 Evening Grosbeak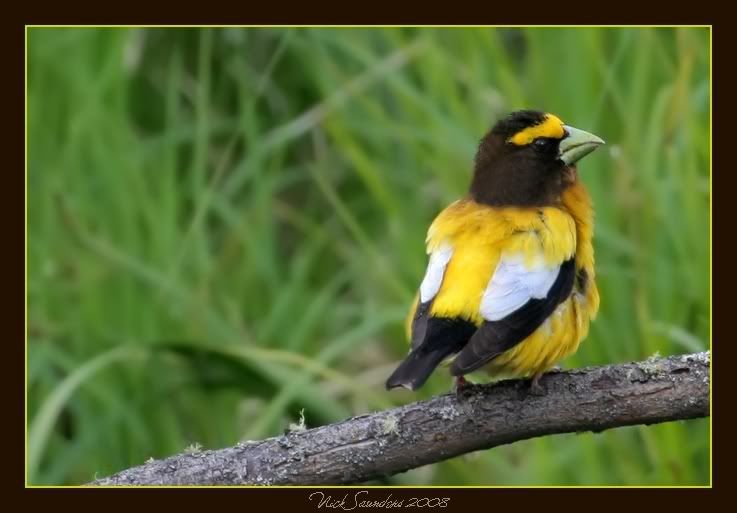 White-throated Sparrow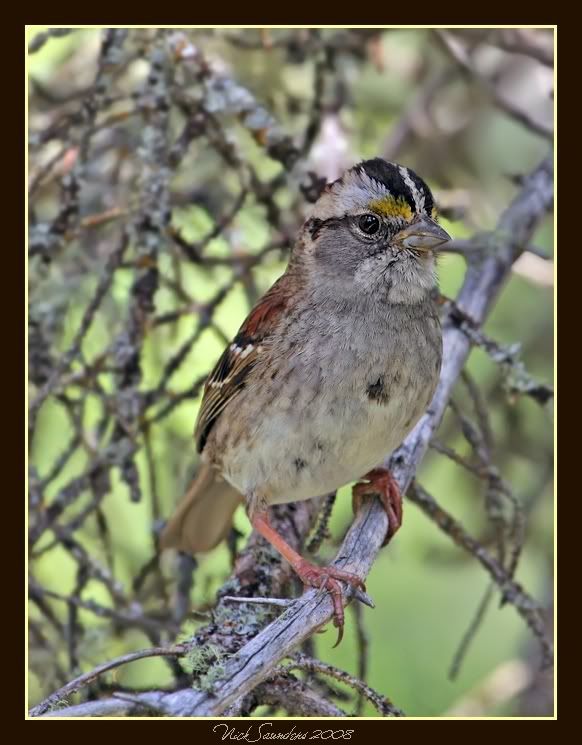 Barn Swallow