On Sunday I went out for an afternoon drive with some friends.
We did some birding around Clavet, Bradwell and Cheviot Lake and I picked up a new year bird, a Sedge Wren, which brings my list up to 218 species for 2008 and counting...
Another highlight was finding a group of Sandhill Cranes with 4 young birds in tow , indicating that they must have bred here this summer which is quite rare .
Shorebirds seem to be arriving back already, with Stilt, Pectoral and Semipalmated Sandpipers in good numbers.
We also found a few Baird's , Solitary and a lone Upland Sandpiper, aswell as the usual suspects such as Marbled Godwit, Willet, Wilson's Phalarope and Killdeer.
One slough we stopped by, had 6 Sora Rails scurrying around. I don't think I've ever seen that many in one place before.
I didn't take alot of photos as we stayed in the car for the most part, but here are 2 from the trip :
Muskrat - this little fellow was munching on some vegetation :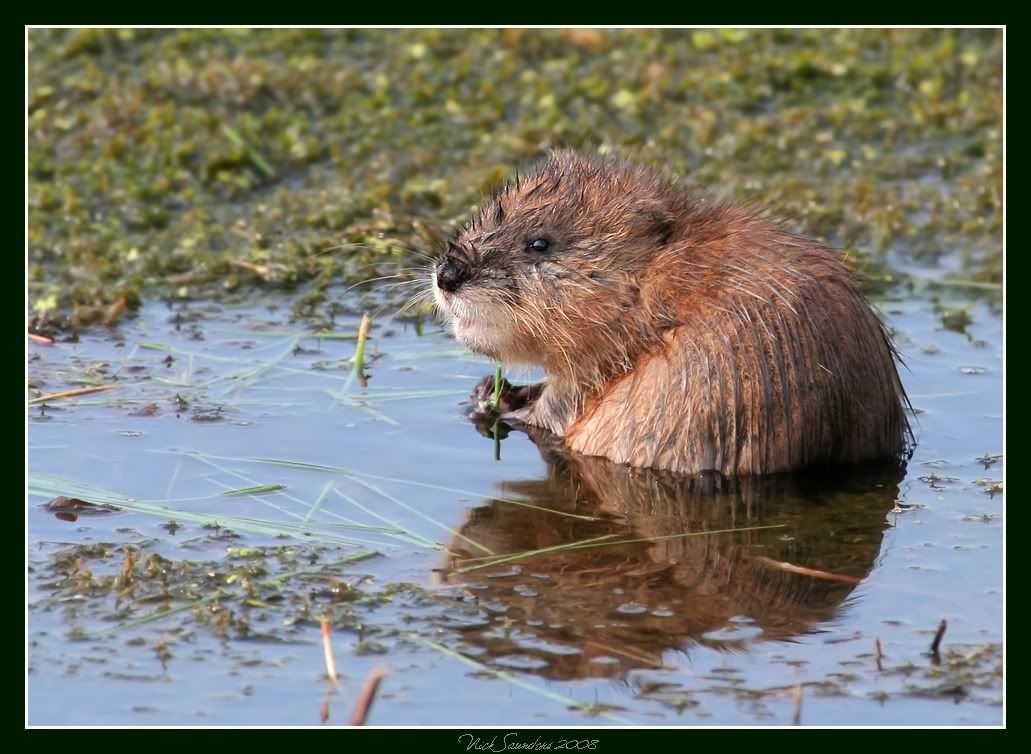 Sora - one of 6 individuals. Check out those feet ! :