A few days ago , a friend and I thought we'd look around President Murray Park to see if there were any migrants still lingering around.
It ended up being fairly quiet there , but we still got to see a few species that tend to like that park because of all the Spruce Trees, such as White-winged Crossbill and Ruby-crowned Kinglet.
It was at this park that I noticed one of our more striking Butterflies sunbathing on a tree branch ...
Tiger Swallowtail :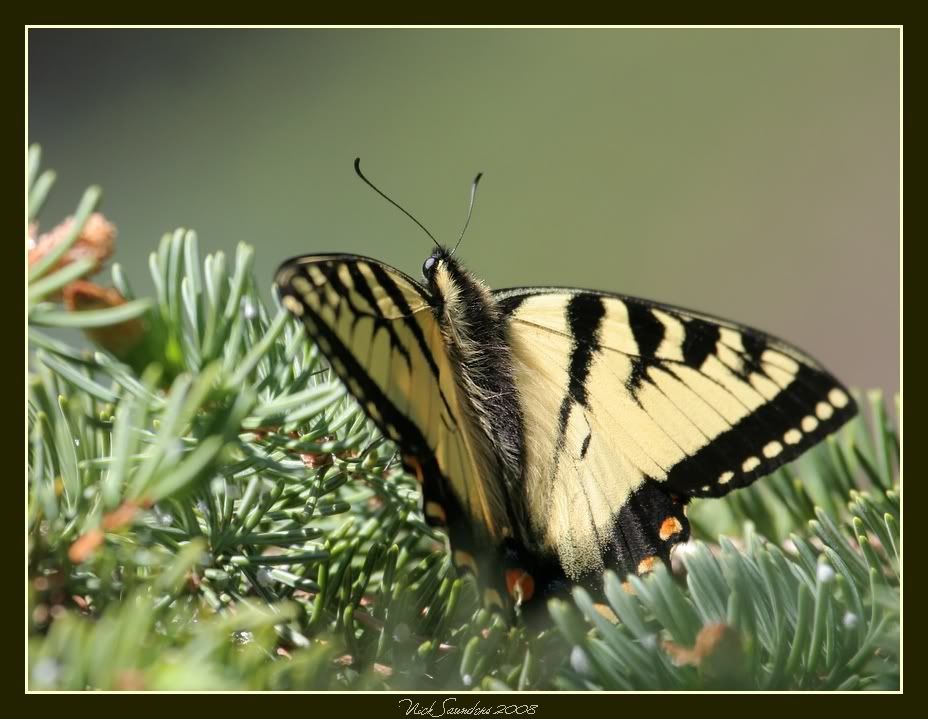 We then tried another city park downtown were it was also fairly quiet.
We did find a couple of Warbling Vireos that chose to stay very high in the trees, also a Catbird, Yellow & Tennessee Warblers.
Warbling Vireo :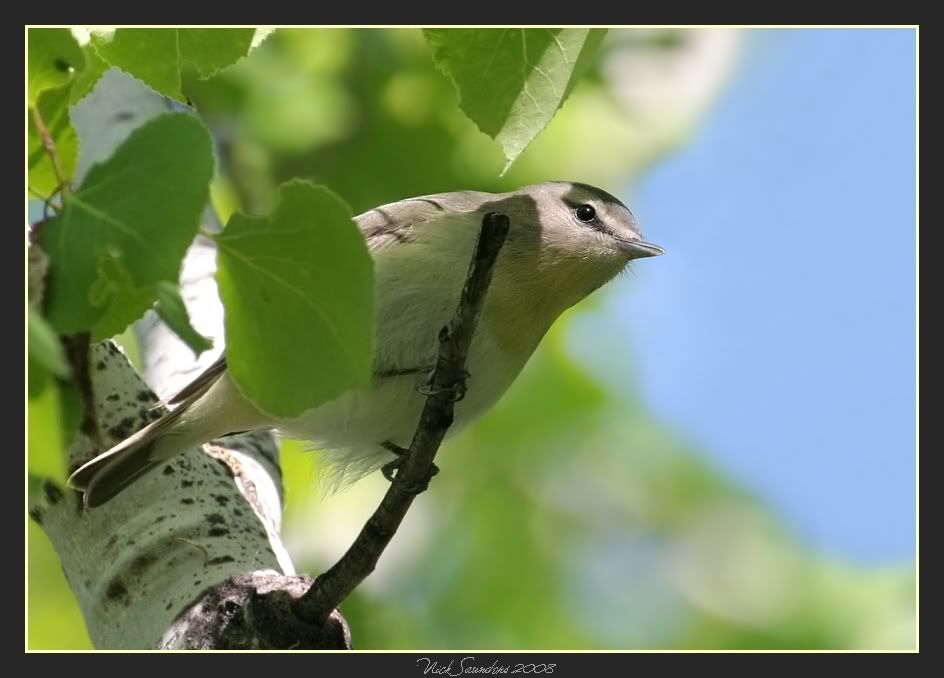 Gray Catbird - This one was in full song :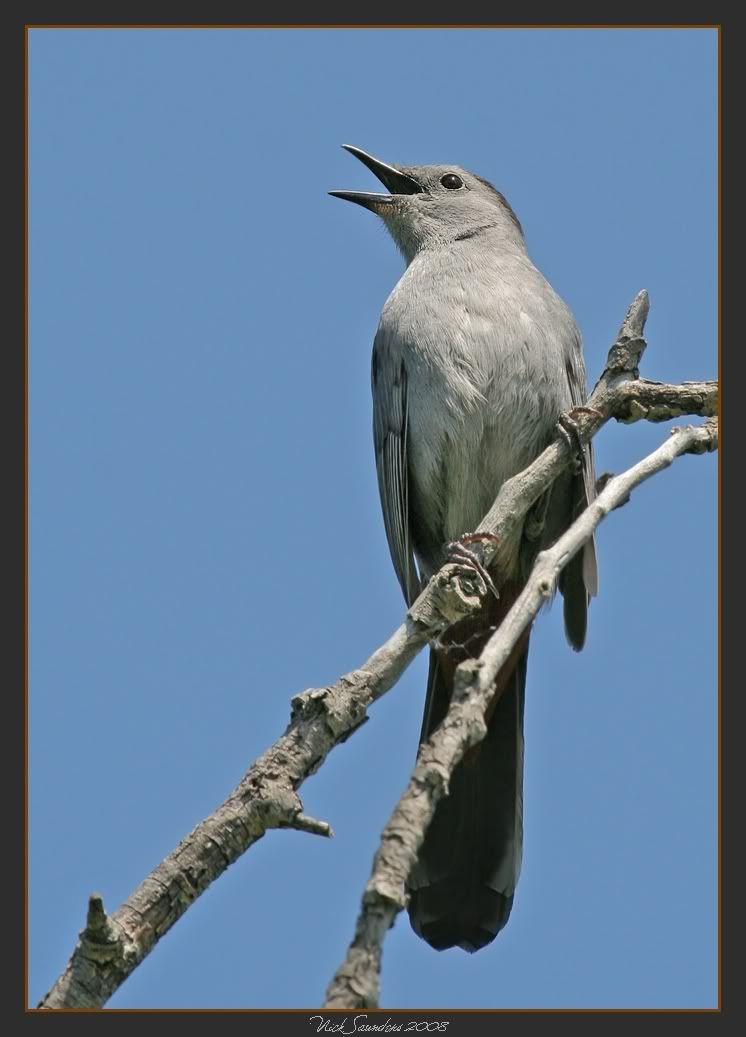 The next day was rainy, but I thought I'd go see what was along the river...
Yellow Warbler - I found this one right at the top of a hill overlooking the Weir. It was being blown about in the wind but still sang its heart out: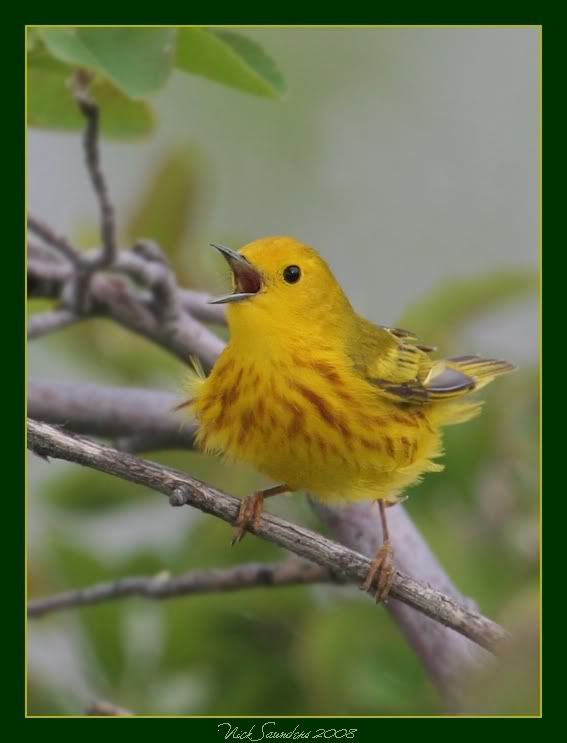 Gray Catbird - Here's one I found just north of the train bridge . I had to sneak the lens through some tree branches as the bird sensed I was close by :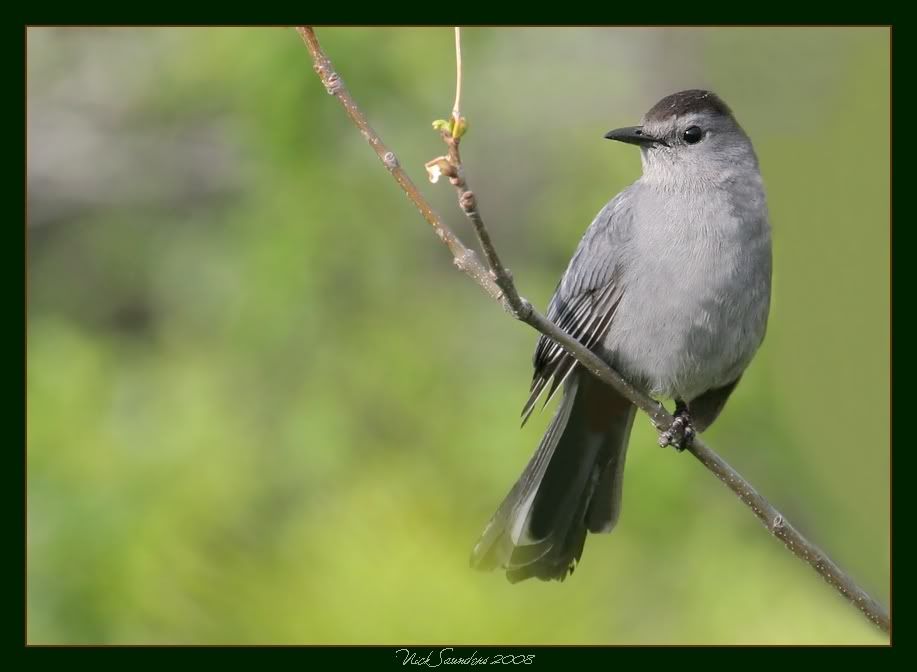 Least Chipmunk: I saw a number of these accompanied by some Richardson's Ground Squirrels on the train tracks foraging for food. It took very kindly to a piece of coconut cookie I gave it :
Cottontail Rabbit - On the way home I cut through Cosmopolitan Park where this Rabbit made an appearance on the trail infront of me :