Here are some more photos from a few recent walks around the river .
Yellow-bellied Sapsucker :
This colorful Woodpecker only showed up last week . I think the Males are one of the best looking birds we have in Saskatchewan.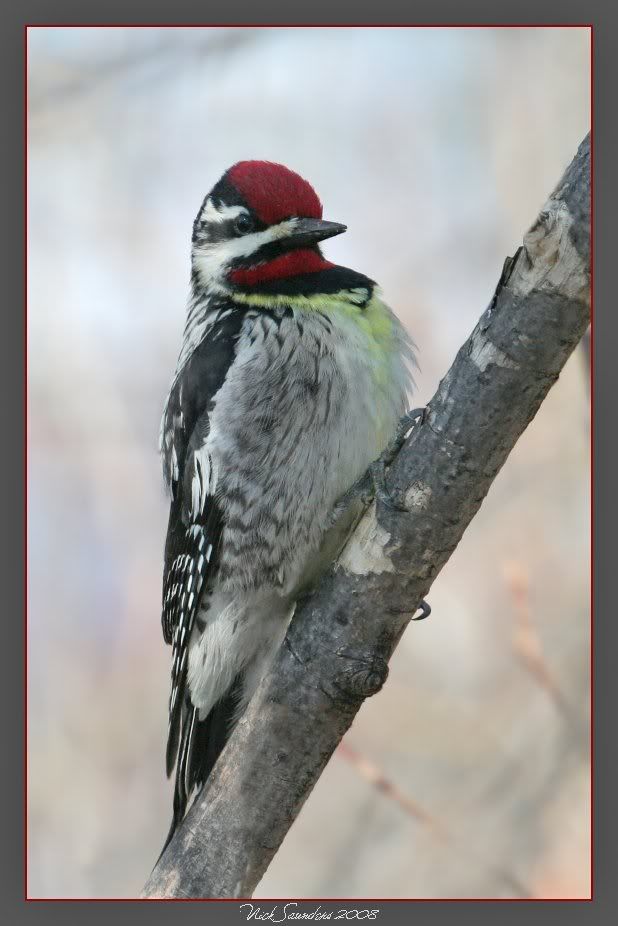 American Tree Sparrow :
I've noticed these cheerful little Sparrows grouping up now as they prepare to head North and breed . The Chipping Sparrows which look fairly similar but lack the dark breast spot and pretty song are now starting to arrive and will take their place for awhile.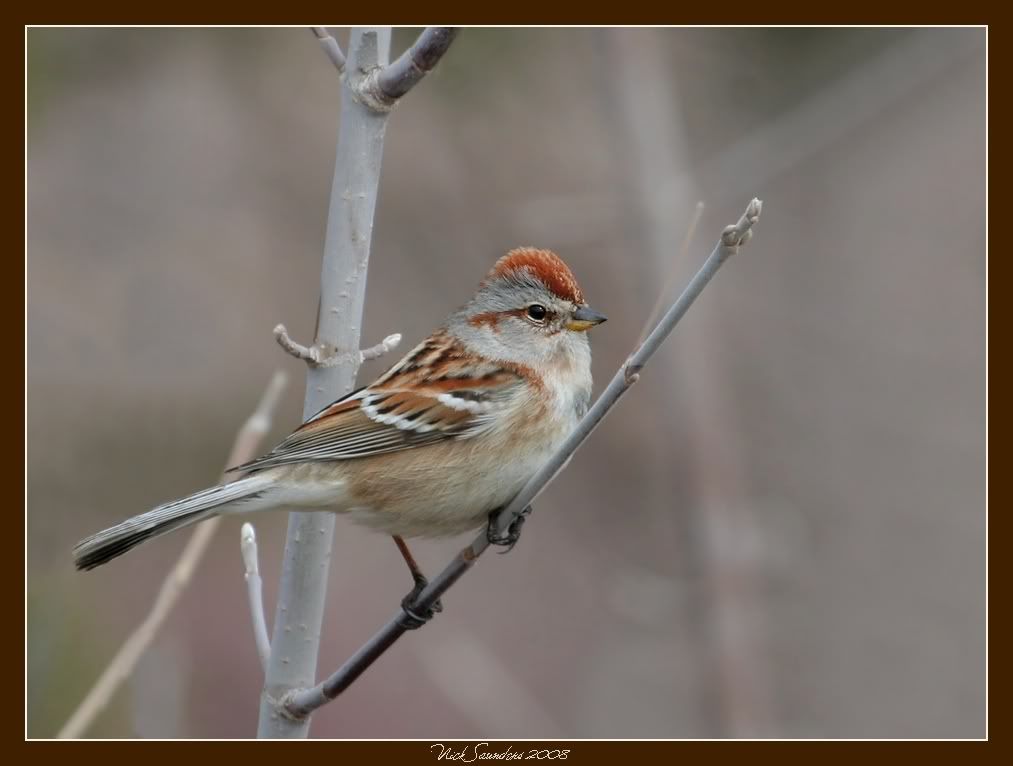 Hooded Merganser :
This female lacks the striking Black and White colors of the Male but is still an attractive bird in its own right.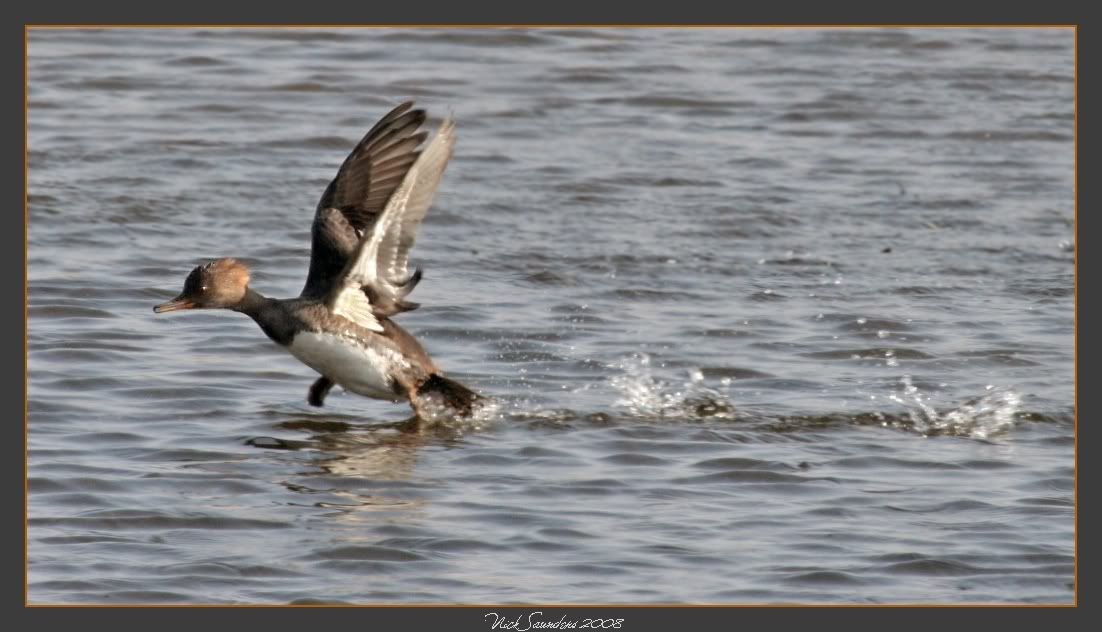 Yellow-rumped Warbler ( Myrtle Race ):
Even though the left-over berries are from last year, they will still sustain these little Warblers until more insects start appearing.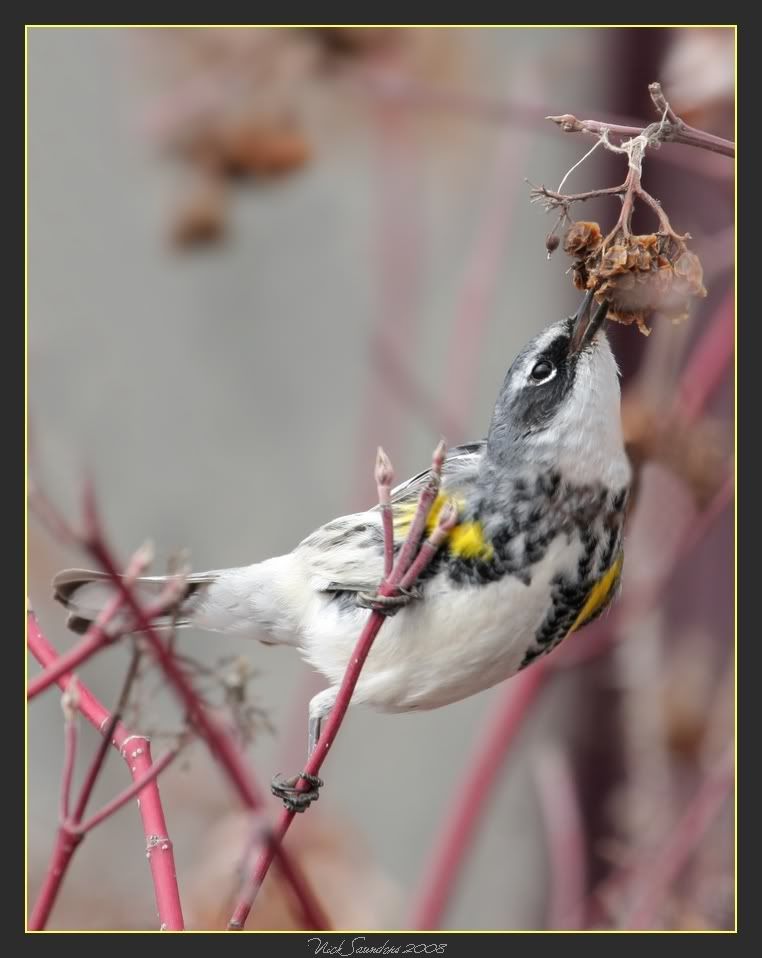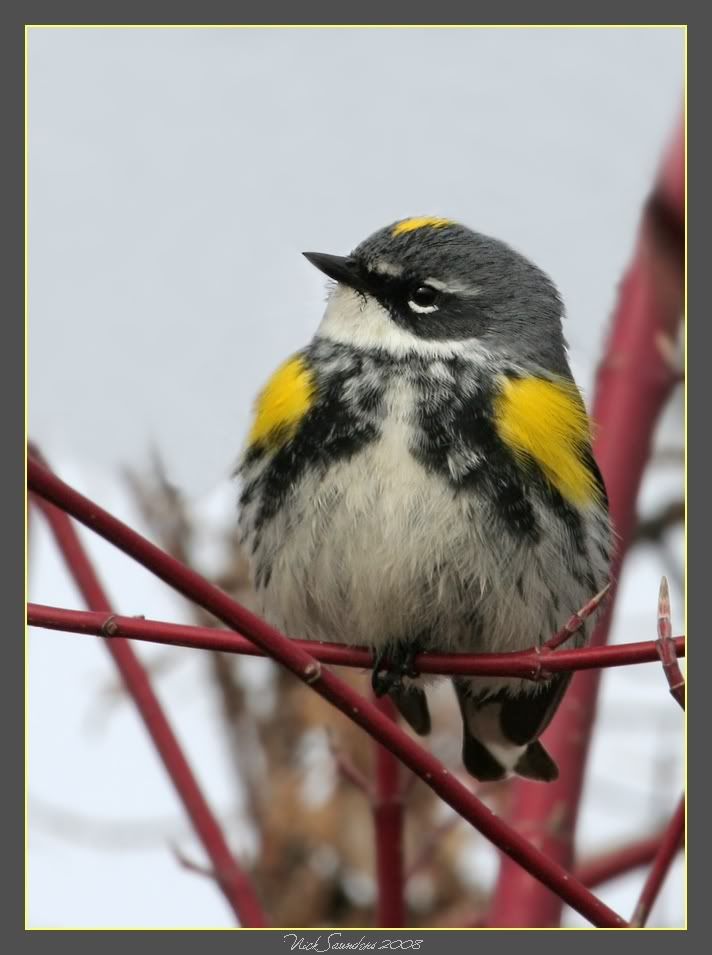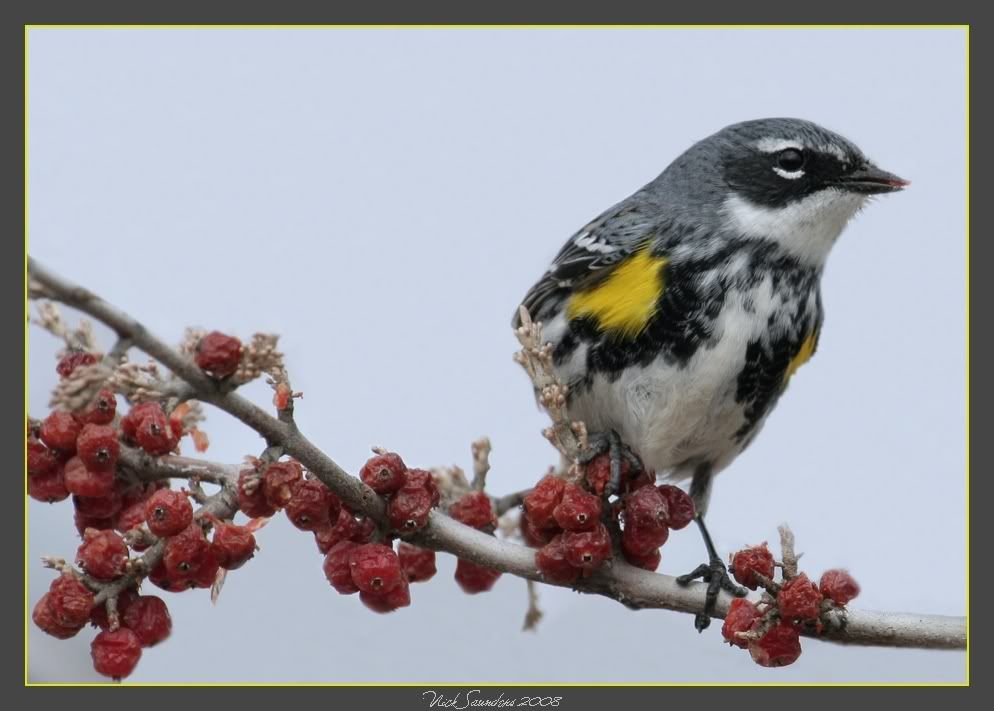 American White Pelican :
I never tire of watching these large birds effortlessly glide along over the weir.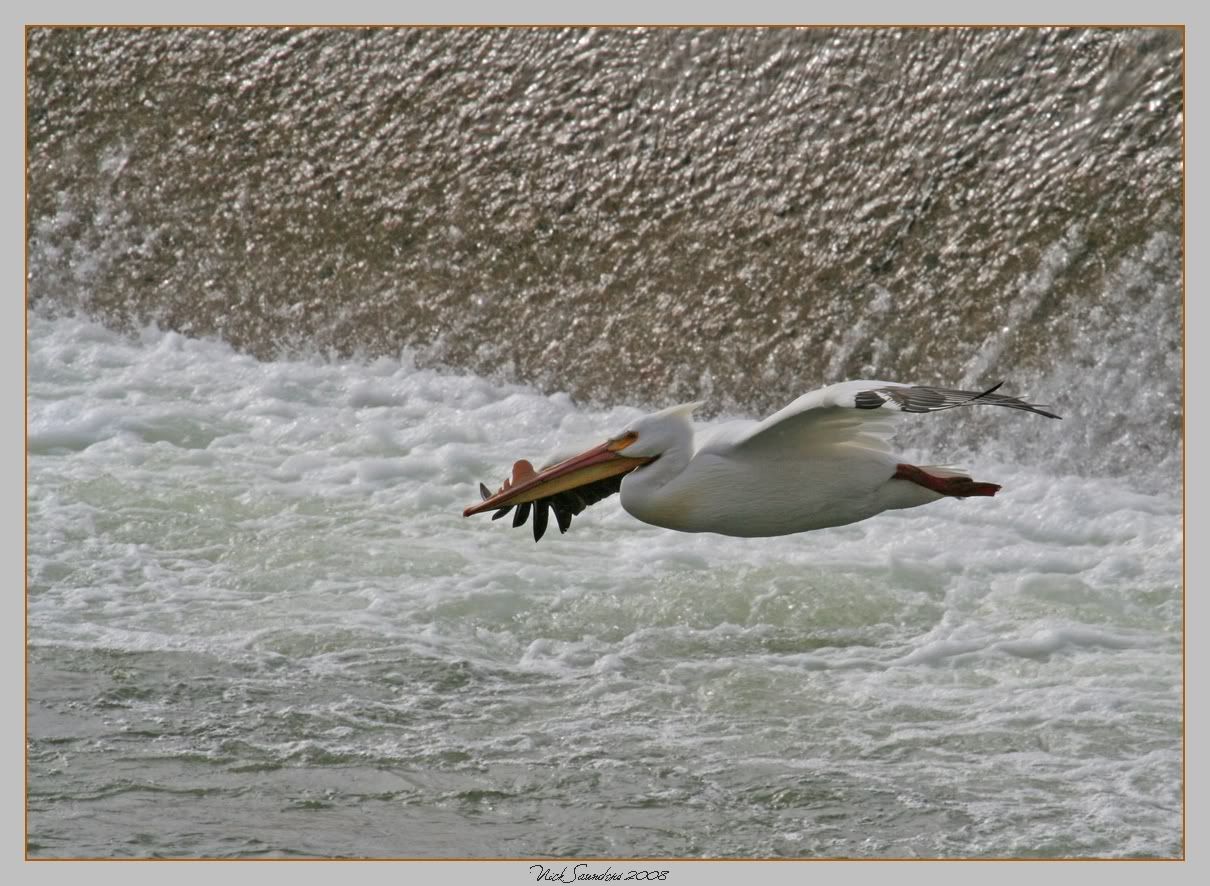 Northern Flicker ( Yellow-shafted ) :
While investigating a sound coming from atop a tree I nearly stepped on this Woodpecker as he was sunbathing. Not moving, I actually thought he was injured, and held him in my hands for a fraction of a second, and was all set to take him to the nearby animal clinic, until it suddenly took off and landed in a nearby tree and started pecking away, acting completely normal.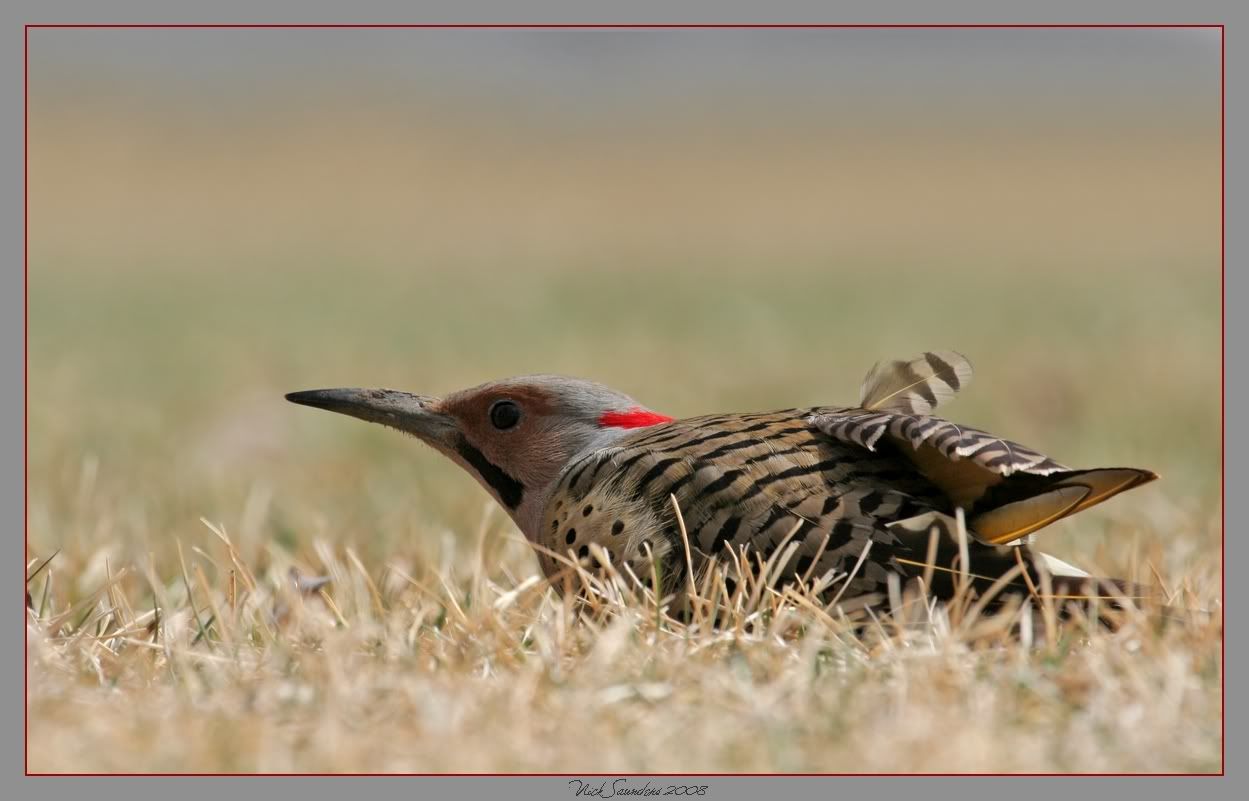 American Kestrel :
Here is the same male from my last update. I had to climb down a steep hill to get this image of him with the weir as a backdrop.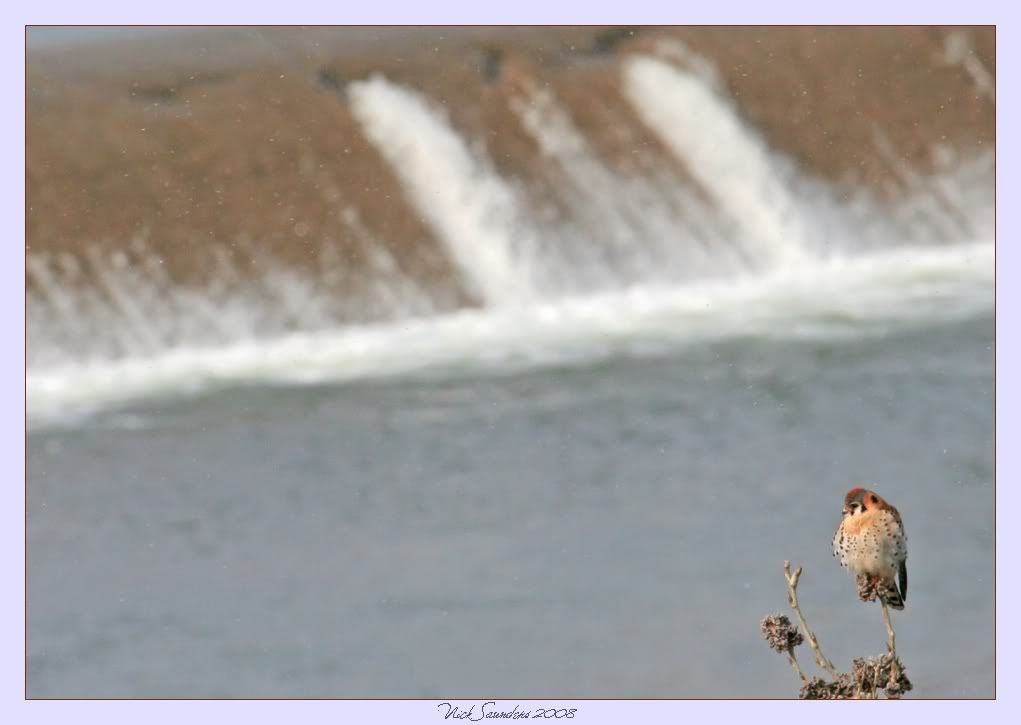 Hermit Thrush :
These shots were taken last week when they were more numerous. It won't be long now before the Swainson's & Gray-cheeked Thrushes arrive...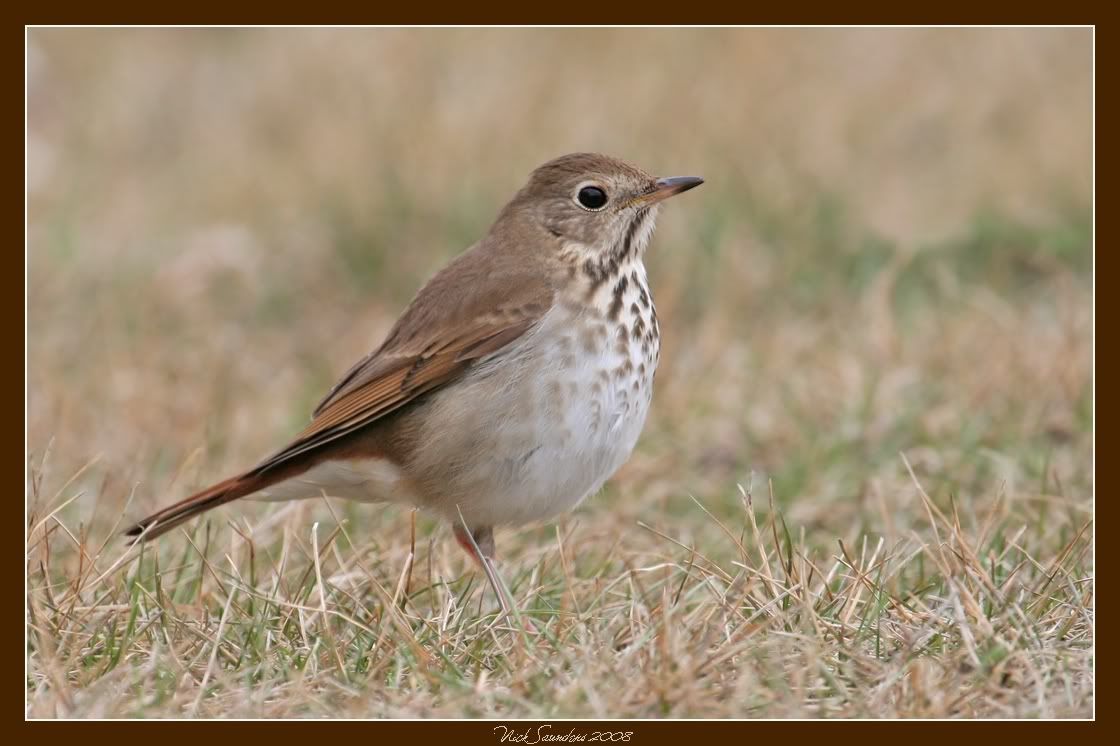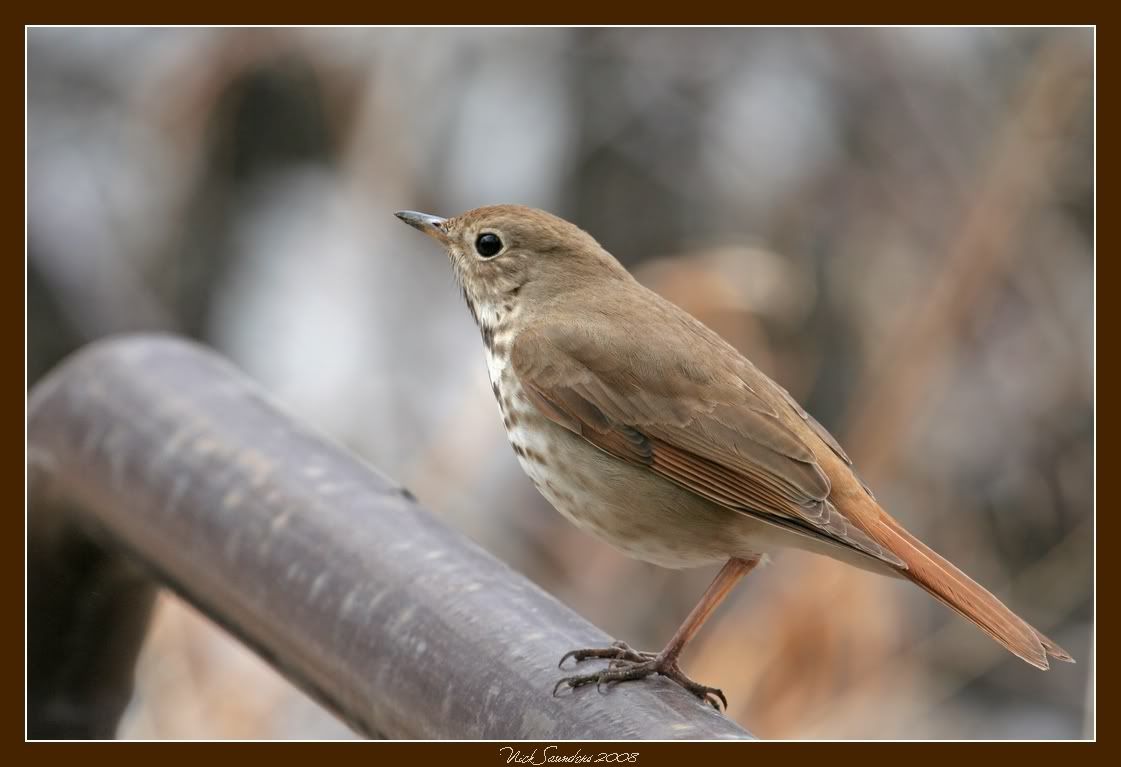 Osprey :
I have probably seen more Osprey this year than I ever have in my life. I must have seen close to 25 already just over 3 recent walks along the river
The light was not optimal for this shot, but it still shows the impressive wingspan.