A couple of weeks ago I had the pleasure of accompanying 2 friends. One called Marten, the other one called Martin. 2 great guys passionate about Owls and bird banding.
On the first day , Marten, took me and my wife out to see a bird that I have wanted to see in Canada ever since I moved here, The Long-eared Owl.
Here is the female , sat on her nest :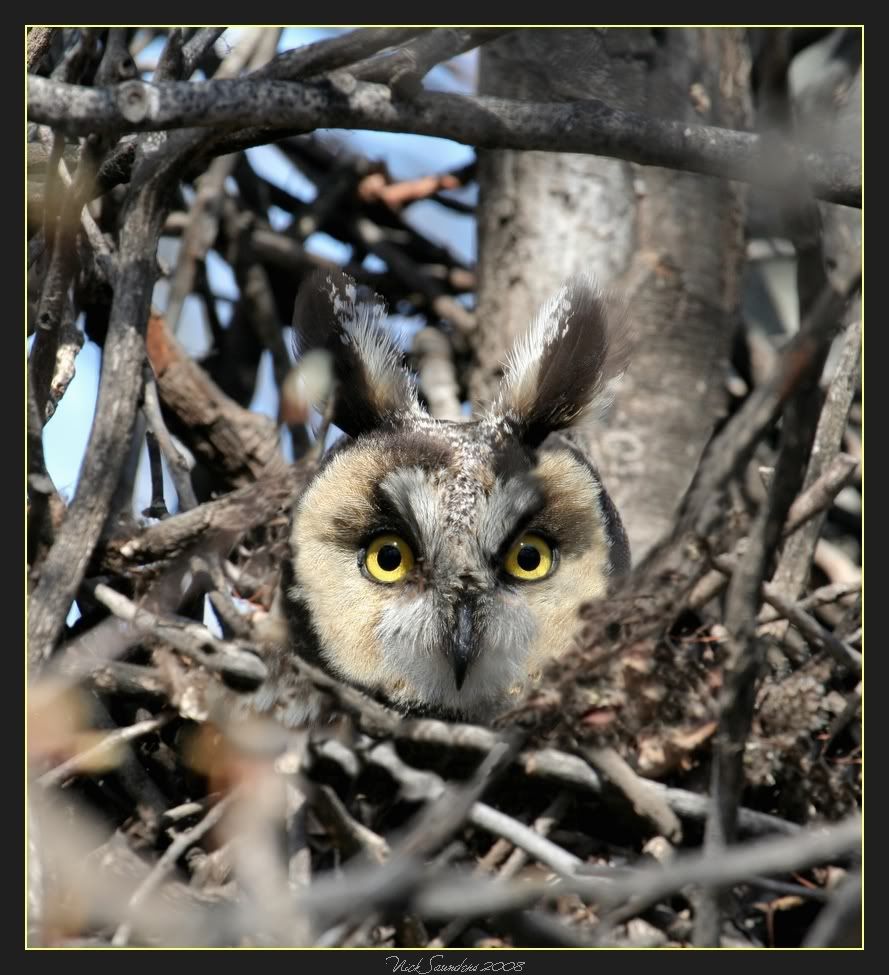 The following day I went out with Martin, and his son Stephane to band Great Horned Owl chicks down south in the region of Kyle.
The day was a long one, but great fun.
The guys banded young from 10 different nest sites, and made it look easy.
The weather was a mix of sunshine and showers and after the day was over, I had another 2 lifers to add to my list.
The first, was yet another species I had longed to see , and that was the Burrowing Owl. We were lucky enough to see 2 pairs, in 2 burrow sites.
I also saw my first couple of Ring-necked Pheasants in Canada, having only ever seen them in Europe before.
Other highlights were a few pairs of Loggerhead Shrikes . It seemed that almost every shelter belt or Farmstead had a pair nesting there.
I also got to see a nesting Golden Eagle.
Here are some photos :
Great Horned Owl Owlets
This is what happens when one decides to jump out of the nest ! Luckily they tend to bounce when they hit the ground and are absolutely fine.
Here are 2 more Owlets from 2 other nest sites :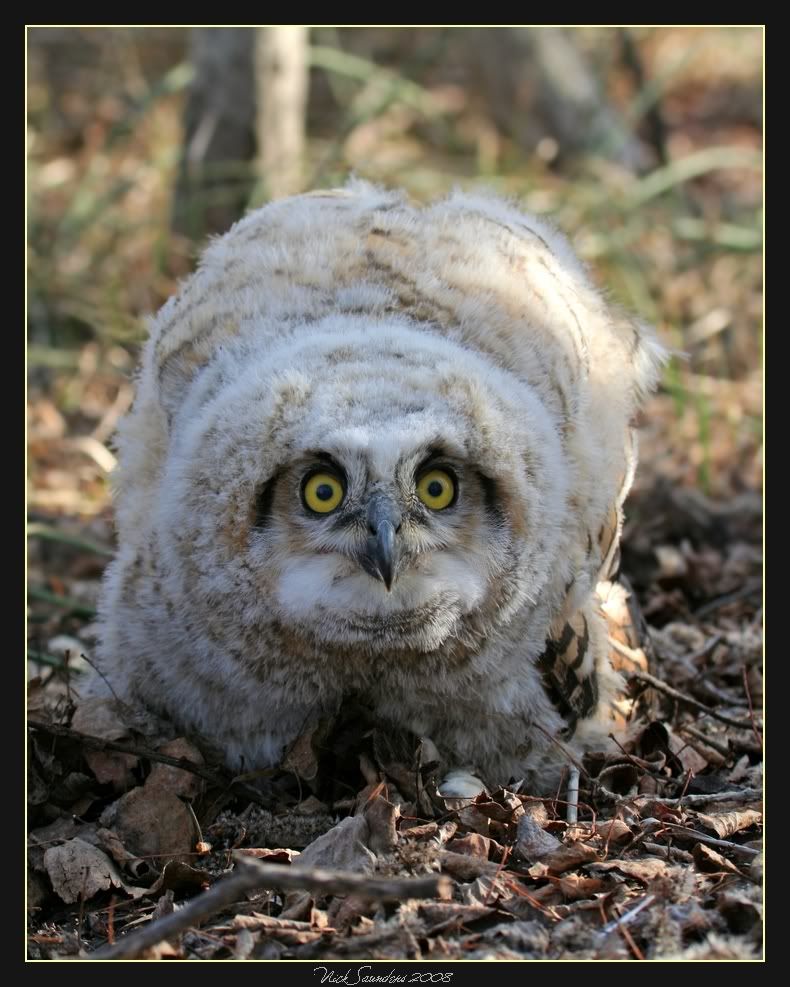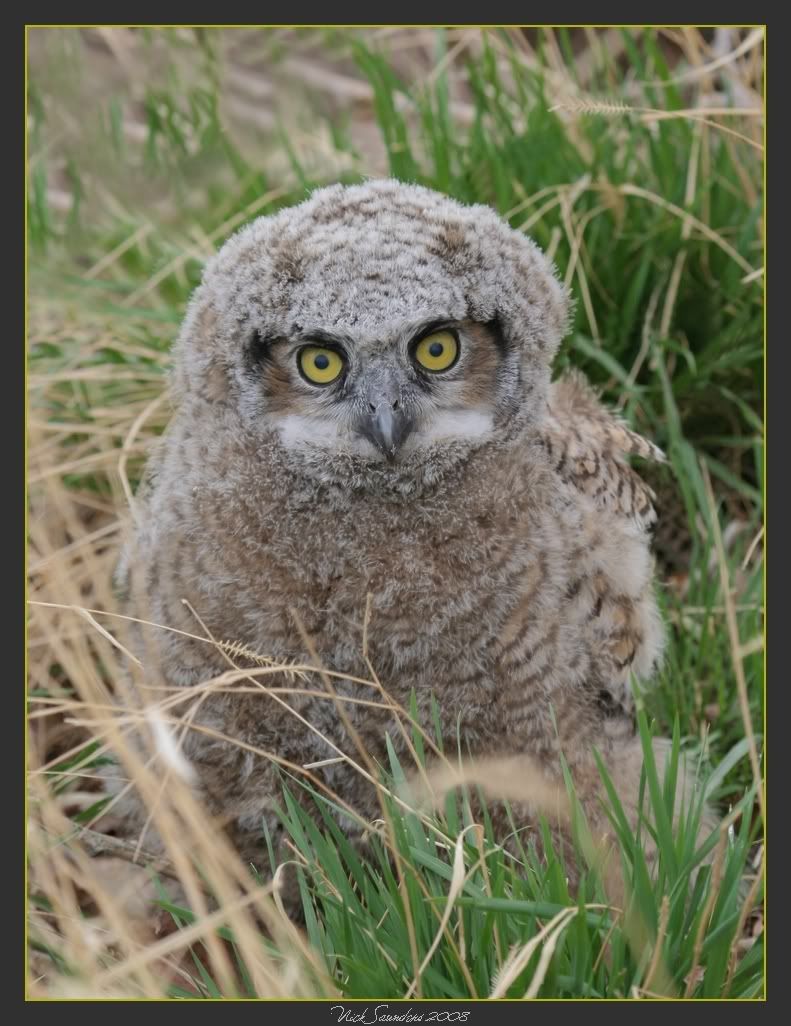 2 of the parents, note the very pale colour of these 'Taiga race' Owls :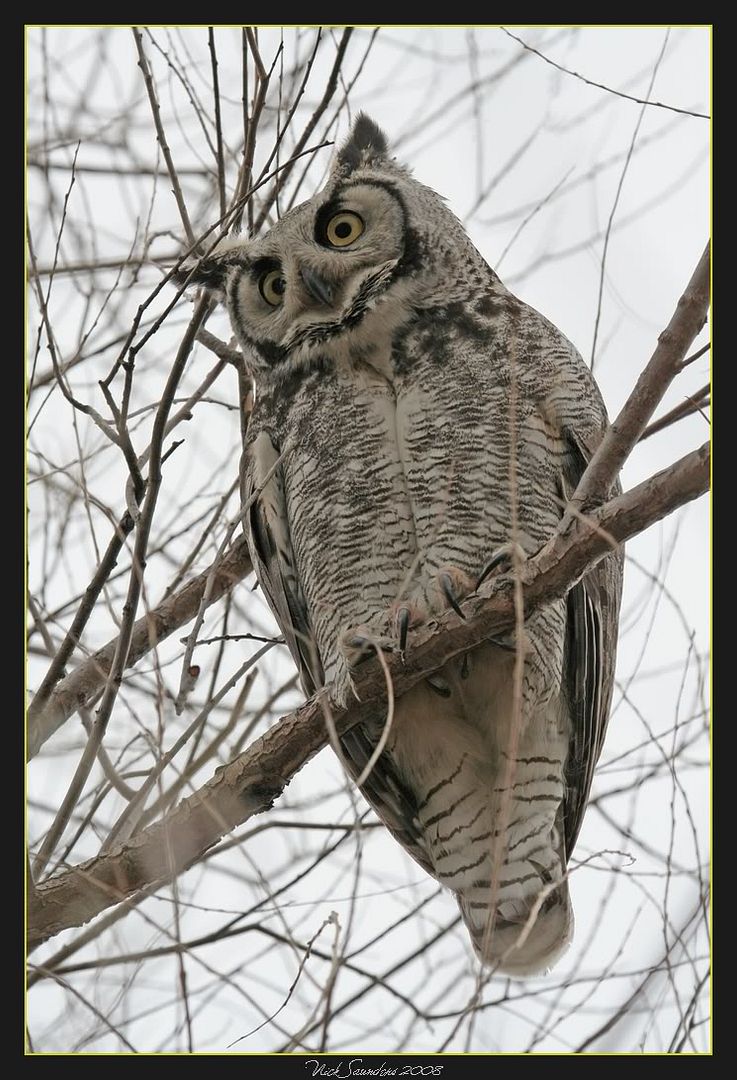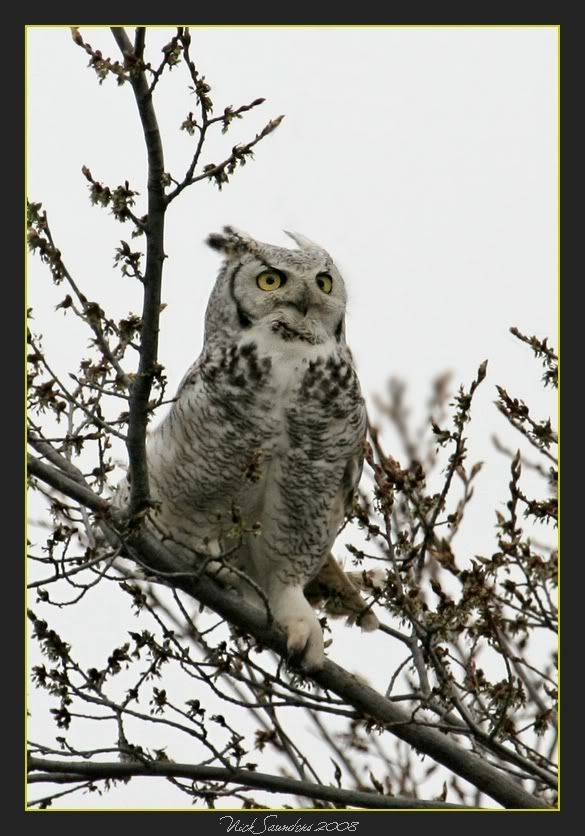 Burrowing Owls ( These guys were just wonderful to watch ):
Keeping an eye out for intruders..
A pair, late in the afternoon :
And lastly, one of the Loggerhead Shrikes :