I had a great time at the river a week or so ago, finally getting a real nice look at a Swamp Sparrow, having heard the call and going to investigate.
It was quite the labor of love, as the only decent vantage point to view this species was sat, crouched down in a row of thorny shrubs that left quite a few scratches. There were also flies out already that didn't mind getting in my face either. No Mosquitoes yet thankfully !
Once I'd satisfied myself that I was out of the Sparrows sight and was not harassing it in anyway, I enjoyed the show as it went to and from the various dead cat-tail stalks collecting heaps of the fluffy stuff off the heads.
The Swamp Sparrow has longer legs than other Sparrows in its genus allowing them to wade in the water and catch aquatic insects.
Swamp Sparrow :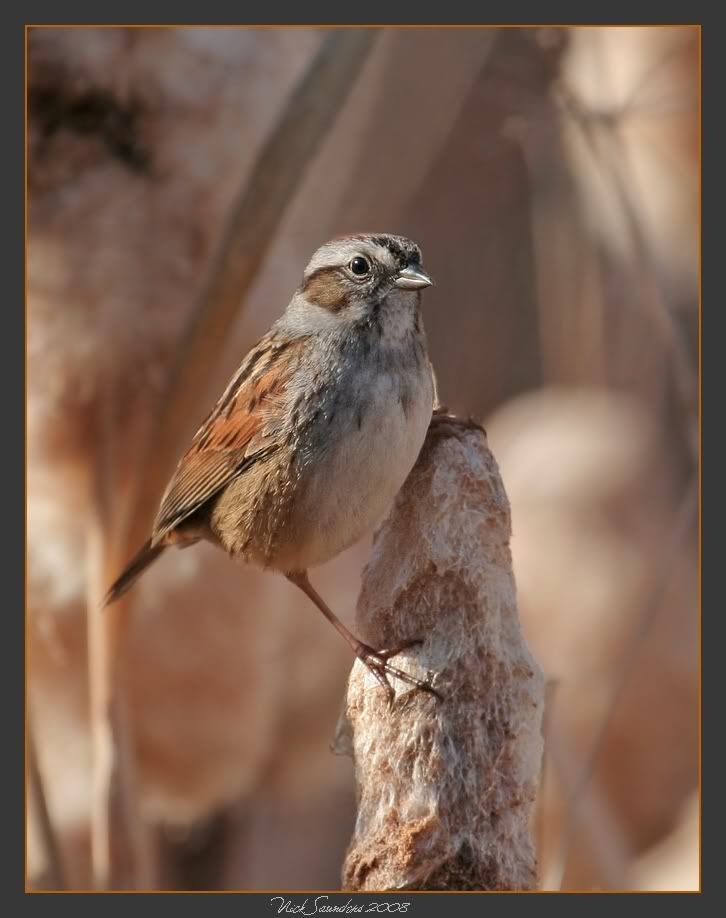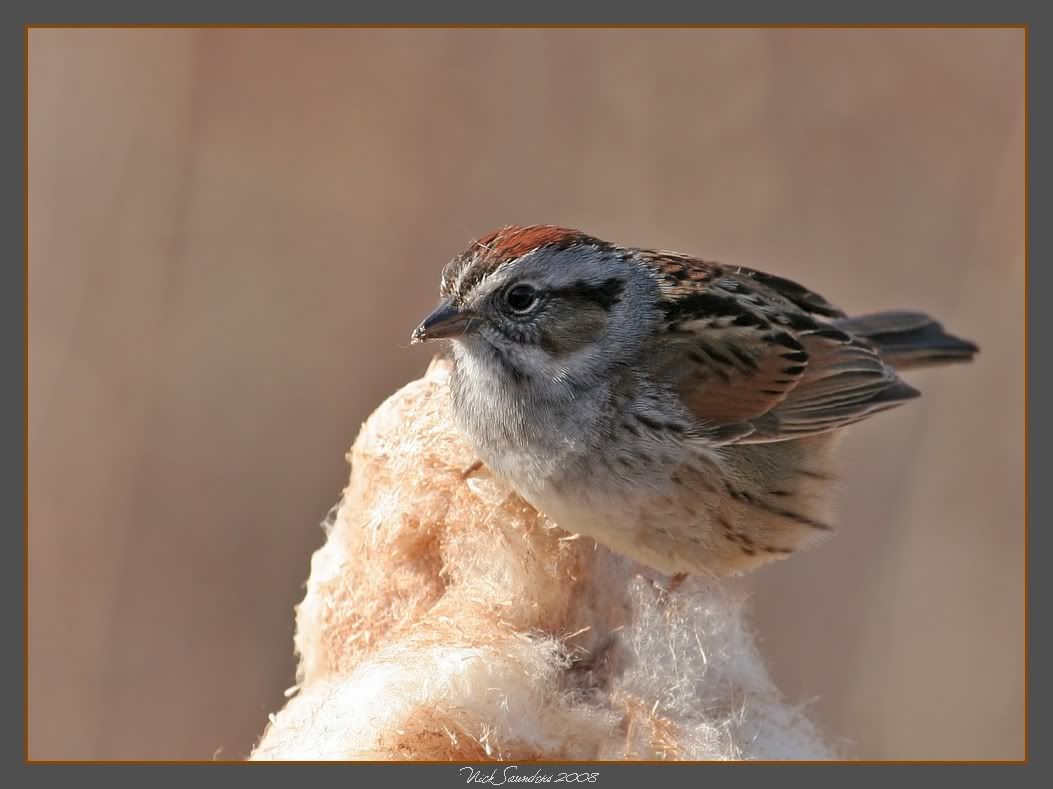 The Chipping Sparrow is quite a common backyard bird and can be identified by its rusty cap and trilling call.
These can sometimes be confused with the American Tree Sparrow ( see my last update ) but definitely lack the latters beautiful singing voice.
This 'Chipper' was at Buena Vista park last week :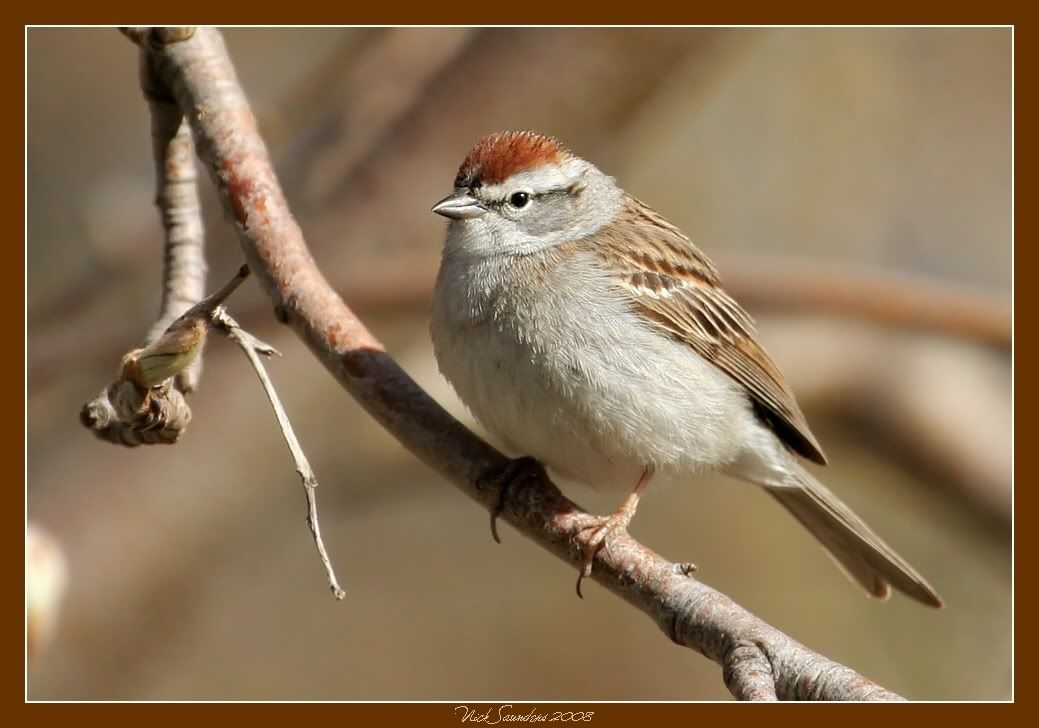 Another bird that could maybe be confused with the Swamp Sparrow from some angles, is the Song Sparrow. These will be often found next to water and can be identified by the streaked breast and long rounded tail, but lack the reddish cap on the head. They also sing throughout much of Spring and Summer, living up to their name.
Yet another similar looking bird is the Lincoln's Sparrow that will feature in a future update with some other recent migrants that visited the backyard this Spring.
It's always a thrill to see a Loon, and I managed to get fairly close to this one that was enjoying the sunny day at the river last week :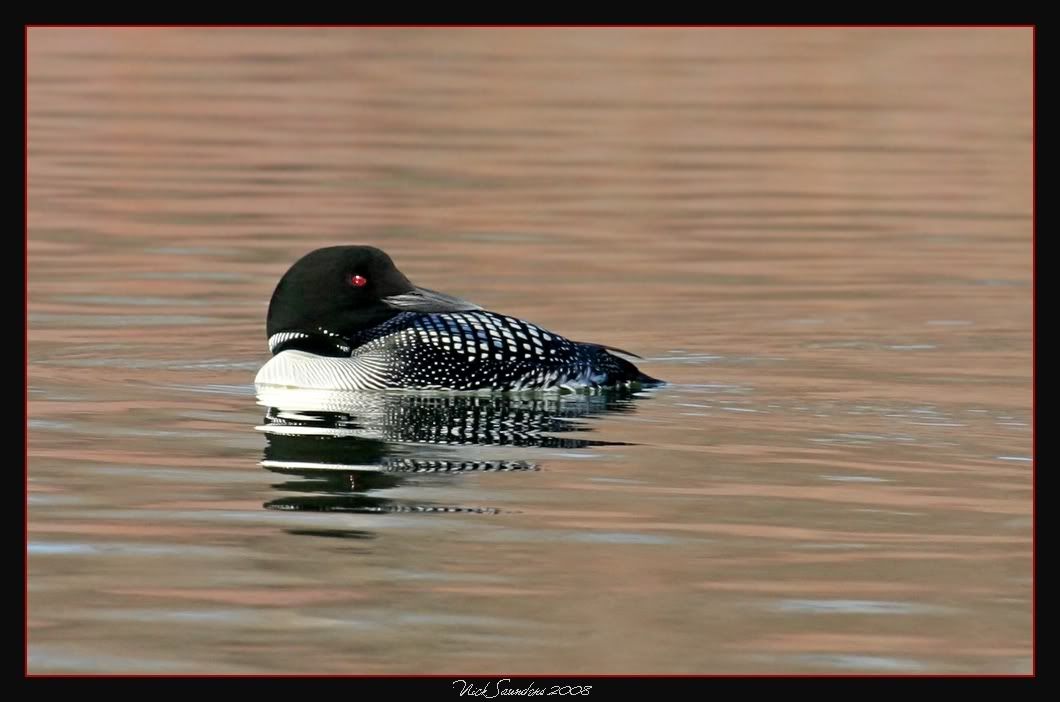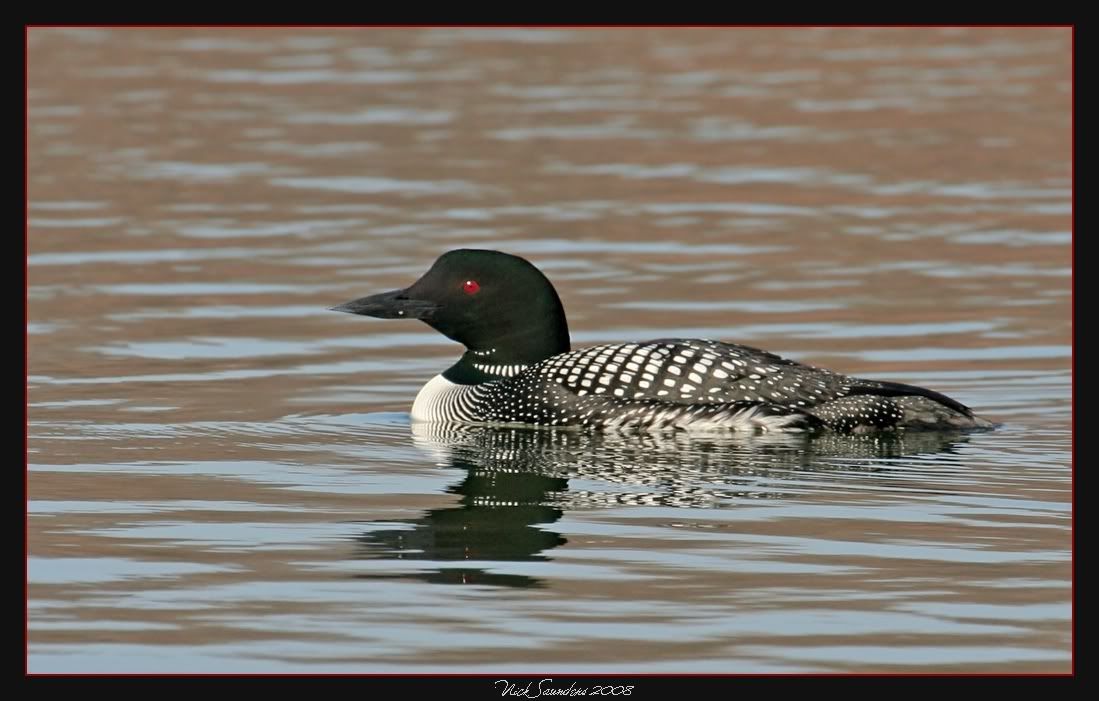 Here's another Osprey that I saw from high up on a trail along Cosmopolitan Park.I had a feeling it was coming in to land and finally found it sat in a tree with its meal.
And lastly, this second Osprey was seen soaring over Gabriel Dumont Park on the way home :