This update will be in two parts, with part two to come later as there are many photos :
Starting out at 8am on Friday I hiked around the riverbank, beginning at the Weir, then across the CN Bridge, past the Mendel, over the University Bridge,into Cosmopolitan Park, Rotary Park and finally finishing up at Gabriel Dumont Park.
Here's what I saw ( not in order of appearance )
* = new for the year
Fox Sparrow* - 1 rusty colored bird scratching leaf litter in Cosmo Park. White-throated Sparrow* - 1 at Rotary Park.
American Tree Sparrow - 2 by the Train Bridge and 1 in Rotary Park.
House Sparrow - 6 in various locations.
House Finch - 4 in Cosmo Park.
Dark-eyed Junco - 3 near the Weir and 10 in Cosmo Park.
American Robin - 35 pretty much everywhere.
American Crow - 3 by the weir.
Common Raven - 2 over the river.
Red-breasted Nuthatch - 1 by the Mendel and 2 at Gabriel Dumont Park.
Black-capped Chickadee - 11 scattered in various locations.
Merlin - 8 in various locations , including 2 courting near the Mendel.
Red-tailed Hawk - 1 flying over the river.
American White Pelican* - 5 near Goose Island.
Double-crested Cormorant* - a flock of 23 on Goose Island.
Mallard - 5 on the river.
Gadwall - 1 bird on the west side of Goose Island.
Canada Goose - 120 pretty much everywhere.
Cackling Goose - 5 near Goose Island.
Ring-billed Gull - 75 below the train bridge.
California Gull - 2 by the Weir and 45 more at Gabriel Dumont Park.
Herring Gull - 6 at Gabriel Dumont Park.
Rock Dove - 300 under the Idlwyld Bridge and 50 under the train bridge.
Mammals :
Muskrat - 2
Least Chipmunk - 7
Richardson's Ground Squirrel - 1
Meadow Vole - 1
Jack rabbit - 1
Butterflies :
Milberts Tortoise Shell - 6
Compton Tortoise Shell - 1
Mourning Cloak - 3
Overnight we had a snowfall, combined with freezing rain, so thinking that this freakish weather would have brought some more birds down, I went out again for a few hours on Saturday.
Right off the bat, arriving at the Mendel Art Gallery, I spotted 2 'Myrtle race' Yellow-rumped Warblers looking out of place in the snow.
Heading along down the Meewasin Trail, I found another 7 , and once the day was done, I had a grand tally of 17 of these Warblers, others were on the east side of the river.
Once at the Weir I spotted 2 Killdeer among the rocks.
Looking up, I noticed what at first I thought was a huge gull , then as it got closer it was quite apparent I was staring at an Osprey.
This bird spent a good while hovering and looking down at the water, before finally plummeting down and heading off with a large fish while being chased by a Herring Gull intent on getting a free meal.
Like the Warblers , this was not to be the only Osprey I'd see.
Would you believe I saw a total of 8 of these amazing birds of prey, and all
of these were seen while walking along the lower trail on the east side. This is obviously a great time to see this bird as it follows the Saskatchewan River, and is by far the most I've seen in one day.
A surprise was seeing 2 Tree Swallows zip over the Diefenbaker Center as I rounded a path on my way to the university bridge.
Once at Cosmopolitan Park I was rewarded with 4 Hermit Thrushes (my first for 2008) and another Fox Sparrow (possibly the same one as yesterday)
Before finally heading home, a quick last scan of the river got me a Common Loon that I'd missed during yesterdays marathon trek .
Other species seen:
Ring-billed Gull
Herring Gull
California Gull
Northern Flicker
Black-billed Magpie
Black-capped Chickadee
Common Raven
American Crow
Blue Jay
Dark-eyed Junco
American Tree Sparrow
House Sparrow
House Finch
Song Sparrow ( new for the year )
American Robin
Rock Dove
Mallard
Northern Shoveler
Canada Goose
Cackling Goose
American White Pelican
Double-crested Cormorant
Mammals :
Richardson's Ground Squirrel
Least Chipmunk
Here are the first batch of photos ( click to enlarge )
Fox Sparrow
Yellow-rumped Warbler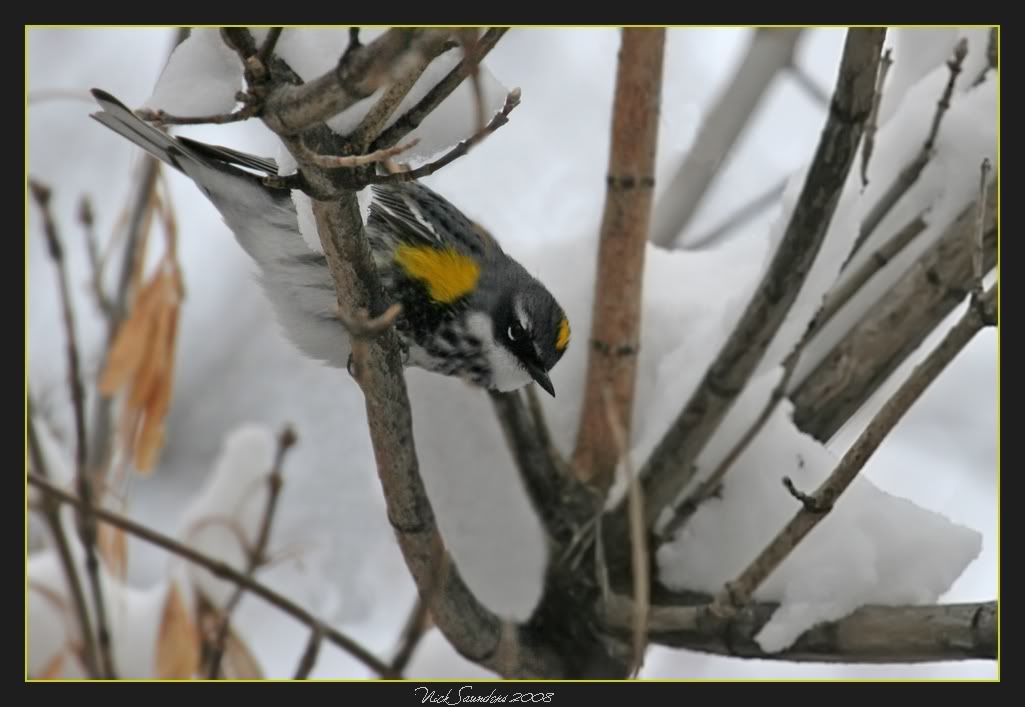 Dark-eyed Junco
American Robin
Rabbit
American White Pelican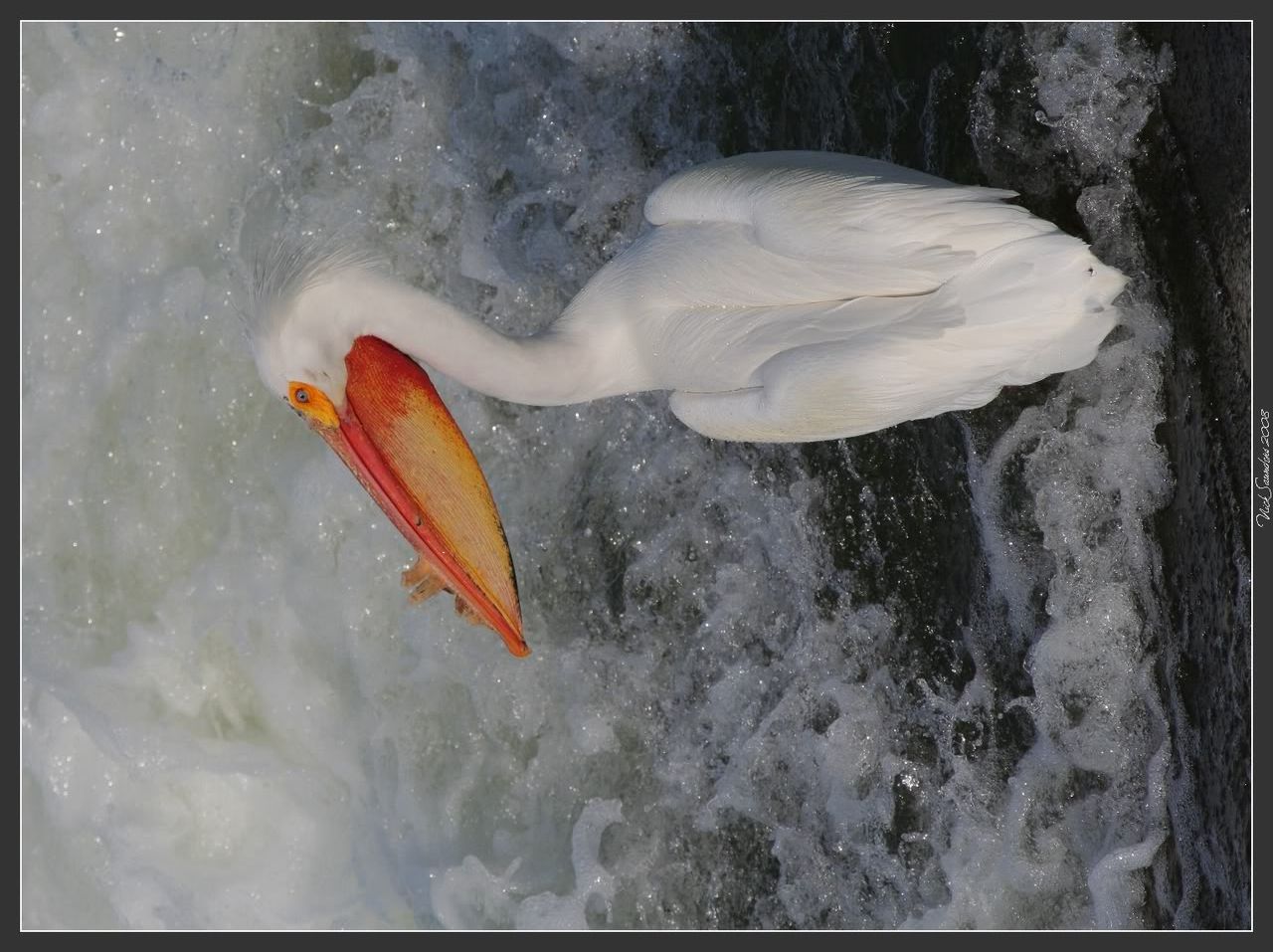 Red-breasted Nuthatch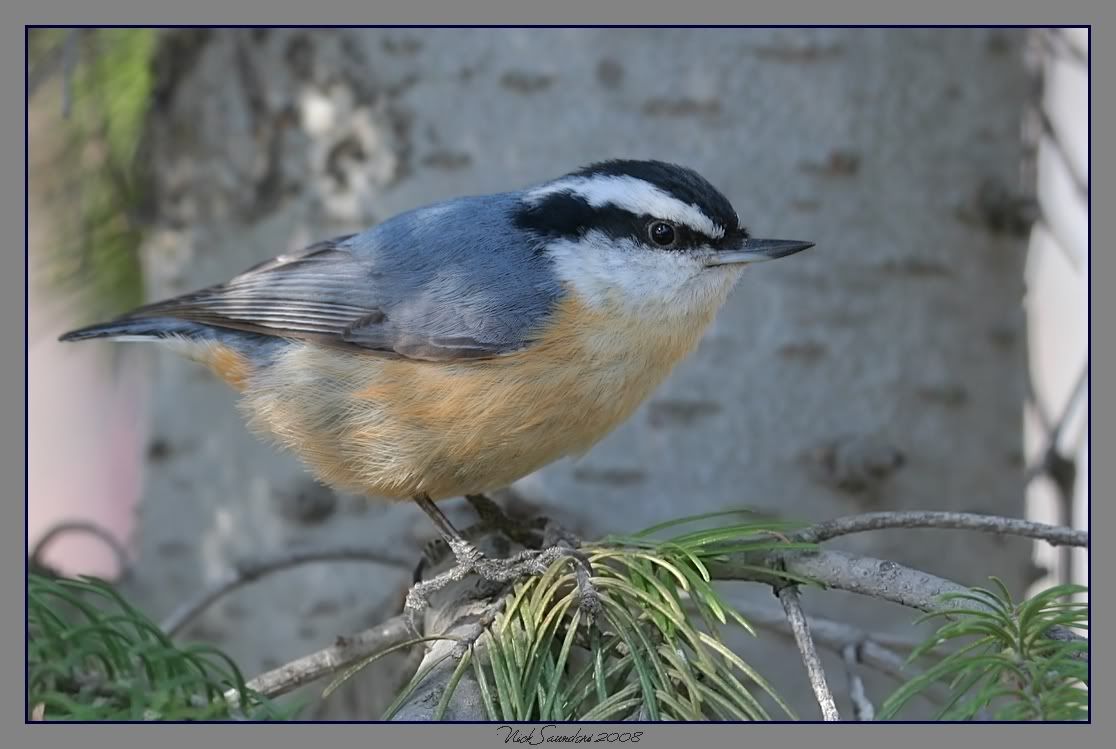 California Gulls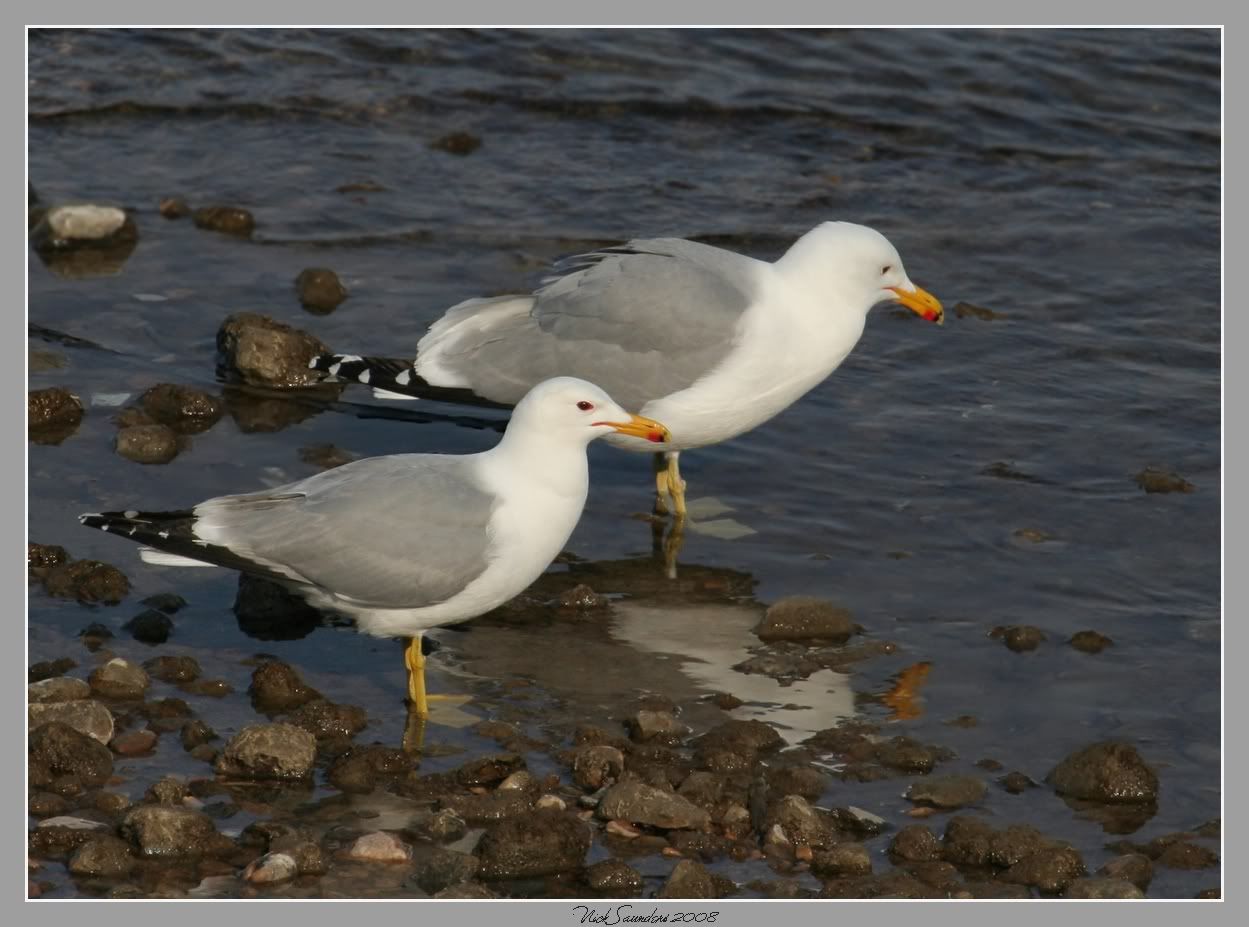 Least Chipmunk