Well, after seven attempts to get a look at this beautiful wayward bird ( 2 out of 7 attempts have been a success ), my friend Ron and I were rewarded with a pretty decent look at her yesterday at the property in downtown Saskatoon .
The weather was so bitterly cold outside that we opted to stay in the vehicle . Eventually our patience paid off with the Cardinal showing up after about 30 minutes. She is a very skittish bird and went straight into the feeder and proceeded to eat Sunflower seeds , then flew out and perched just long enough for me to get a couple of photos through the window.
It's no wonder she is jumpy, because not long after she departed, a juvenile Sharp-shinned Hawk landed right near the feeder and looked around for something to take for supper.
Here are a few photos :
Northern Cardinal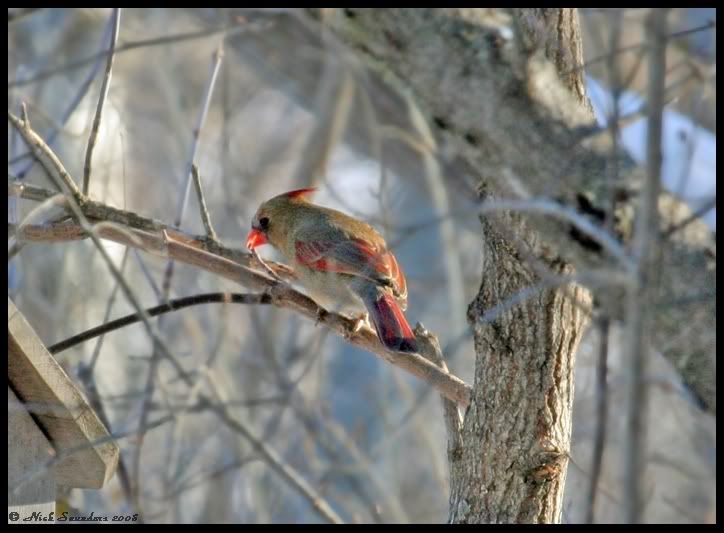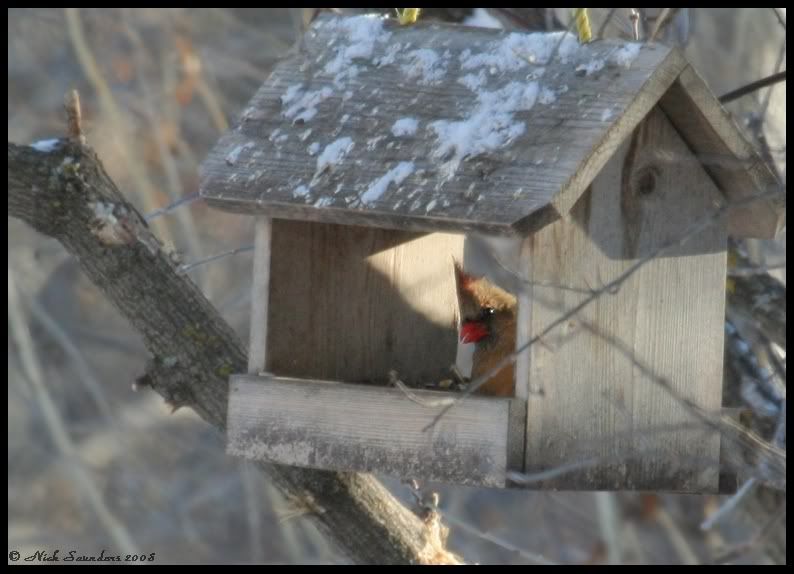 Sharp-shinned Hawk